Here are the top 5 DNA tests for you to consider when you search the cluttered and competitive market of genetic testing, and we've included a view of what makes them stand out vs their shortfalls.
They've been broken down to account for the following factors:
Value of the Science
Actionable insights
Accuracy
Price
Data security
Trustpilot rating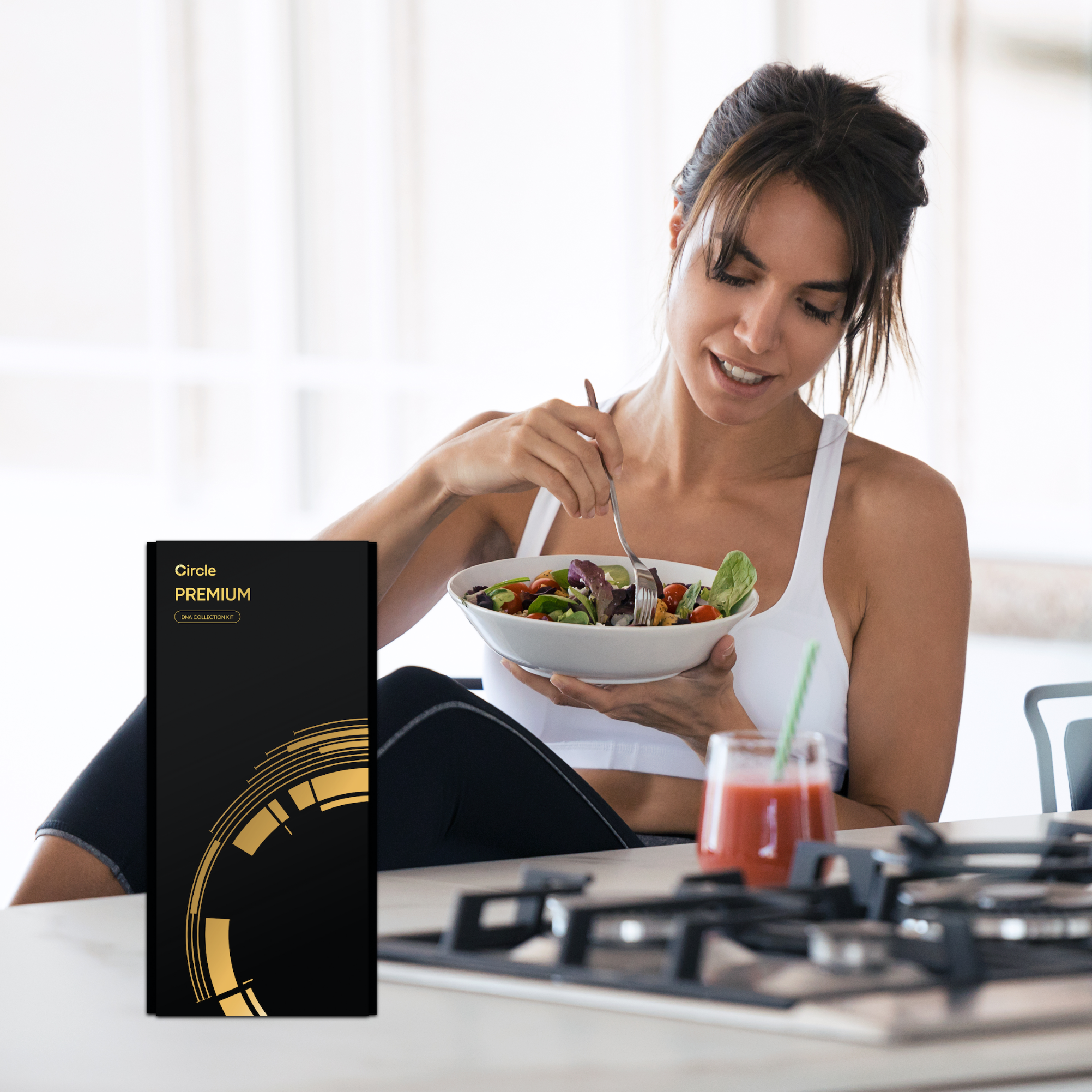 1. Circle Premium
Value of the Science: Circle Premium by DNAfit, utilises some of the most advanced WES Technology on the market, conducts a complete analysis on all the protein-coding genes, providing testees with comprehensive and accurate results across 31M data points. With Whole Exome Sequencing (WES) technology, the test reveals the full story about what makes people unique through the lens of their genetic makeup, instead of just a few sentences with traditional genotyping technology. But it's not the best in the market when it comes to ancestry results because of a weaker sample size than competitors.


Actionable insights: It not only covers 50x

more data than competitors, but also comes with 500+ easy-to-understand reports that empower customers to be more proactive about their long-term health when it comes to reports that inform people on cancer risk, dementia, carrier status, chronic diseases, wellbeing and pharmacogenomics reports. But it also offers fun and interesting insights with reports on personality traits, talents, along with actionable insights on testees' ability to metabolise nutrients, skin insights, and how the body responds to everything from alcohol, carbohydrates, fats, lactose, exercise, caffeine, stress and pollution. These reports are about promoting a more personalised approach to health and wellness through optimisation, whilst also potentially minimising the chances of developing a life-threatening condition. PLUS, it comes with a free session with a Health Coaching and or a qualified Genetic Counselor to help those who test understand the results and how they can effectively implement them in their daily life.
Accuracy: Their test promises 99.9% accuracy that is also externally validated by Croucher Lab of Human Genomics.
Price: This is a premium product, so it comes with a heavy price tag of $629 (£499) compared to its competitors on the market. But the premium cost comes with access to a lifetime subscription to future genomic data updates.
Data Security: According to DNAfit, they use gold standard security protocols to keep the data safe. With ISO27001 data management standards and promising not to share their client's data with anyone. According to DNAfit's privacy policy, the company ensures that users' DNA data is in a lab certified as safe and secure. They do collect digital information from users with an offer for users to have control over what is done with the data. Users may delete their data at any time. They do not sell, lease or rent protected health information without any consent. Users may consent to the use of their data for scientific and medical research, but you can't upload genomic data from other providers.
Trustpilot

Rating: An average of 4.7 rating
2. 23andMe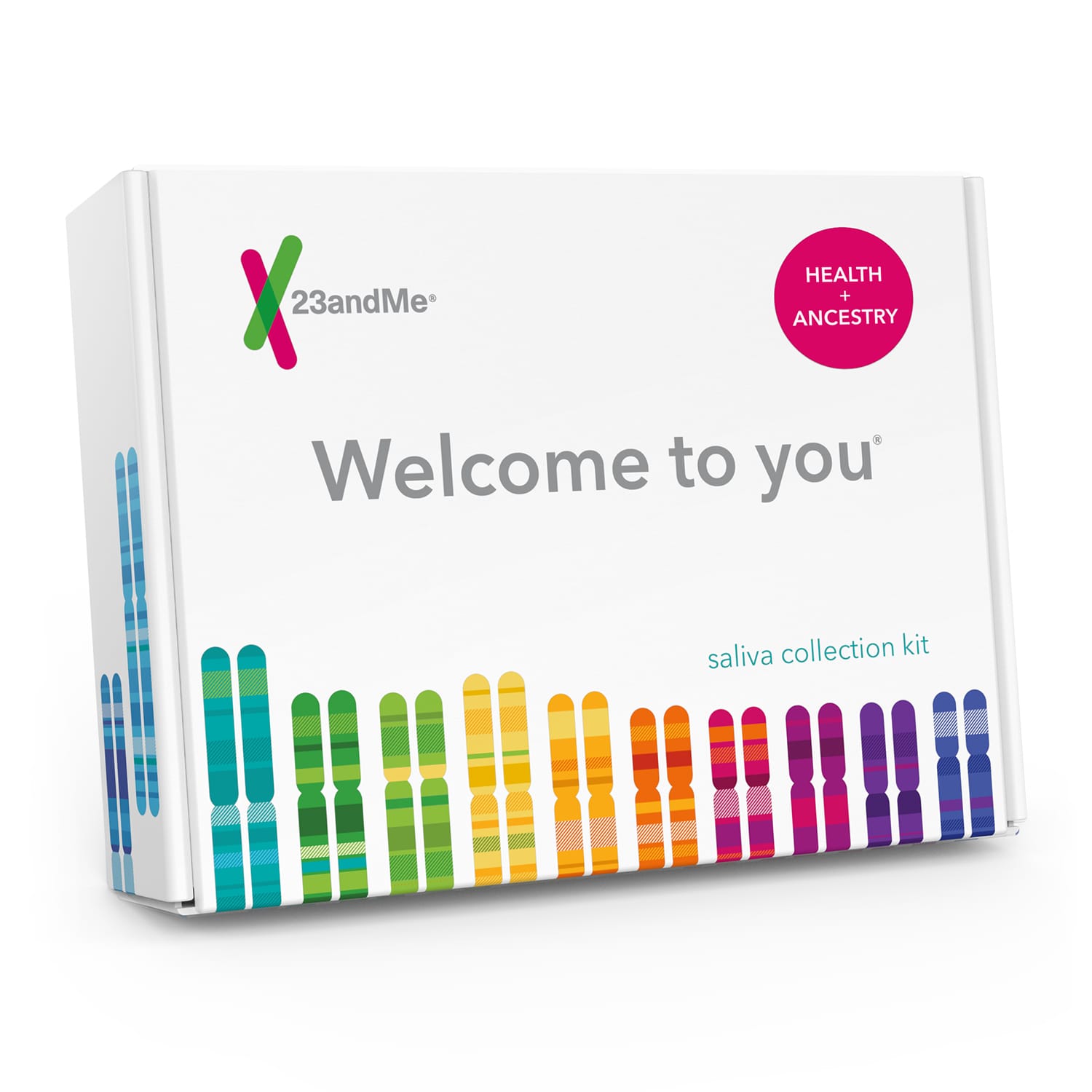 Value of the Science: 23andMe offer standard matching and ethnicity estimates and some in-depth results on health, and provide clients with results across 700k data points. Testing requires a saliva sample. It requires spitting into a funnel – which can take a while to fill it up 😅. Their health reports suggest what genetic predispositions the test taker possesses to get a certain illness or have sensitivity to some foods, but their most popular offering is the report that indicates what percentage of a person's DNA is from Neanderthal ancestry. They have a competitive edge on the market for their big database of more than 10M users for the DNA testing kits for people looking to solve and understand genealogical problems or looking for family.
Actionable Insights: What makes the service great to use is their interactive dashboard that gives testees access to easy to understand results on their potential health risks and the impacts of their lifestyle on the future of health. The health risks empower them to pursue the potential predispositions with their healthcare provider for an early diagnosis. But they don't give testees practical tools like personalised meal plans to act on the results when it comes to lifestyle choices. Whereas their ancestry' results are actionable because they give those who test the option to be contacted or contact matching relatives themselves, if they choose.
Price:

The pricing of their tests is similar to other tests on the market, with a tiered pricing option for basic and premium depending on need. Their Ancestry + Traits Service at $99, Health + Ancestry Service at $199 and their premium option that includes both services is valued at $499. They rate as one of the most expensive DNA testing on the market.
Data privacy: According to the company, It's important to note that users do have plenty of control over their data when it comes to what option they want to remain private vs public for their DNA matches to potentially see. During the initial registration of the kit on the system, users are asked to give various levels of consent to share or not share your data. Users should just make sure they've checked whether they opted in or out of the option to have their individual results to be used for research purposes. You can also export data and use it elsewhere.
Trustpilot Rating: An average of 3.3 rating
3. Ancestry DNA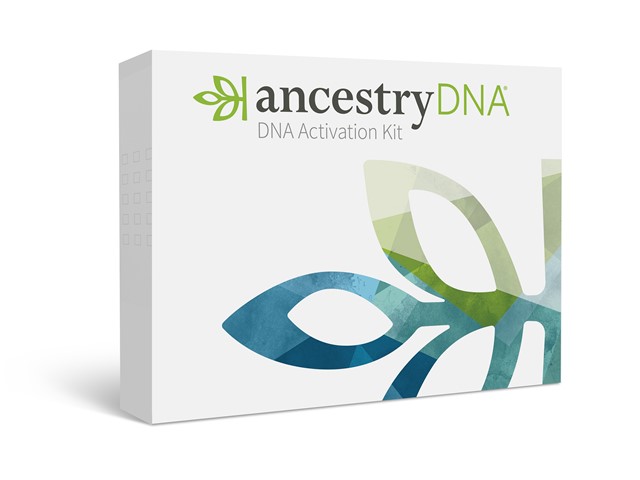 V

alue of the Science:

The Ancestry DNA test uses microarray-based genotyping sequencing that is said to utilize some of the latest autosomal testing technology. Ancestry is an industry leader when it comes to tracking people's genealogy, with the capability to combine information about ethnicity with their family tree-building software, large online community and access to searchable records. The downside is that it only works well if the testee is invested enough in their family tree to sign up to an ongoing subscription service to reap the full benefits. The best thing about their service is their "Genetic Communities" feature for its level of detail offered with ethnicity estimates instead of broad estimates. Instead of simply saying someone has Mexican ancestry, the test can pinpoint a specific Mexican state or region from which their ancestors' originate. They also have a service that uncovers inherited health risks, but this is their least comprehensive feature compared to other competitor tests on the market.
Actionable insights: Their DNA Circles feature attempts to show customers when multiple test takers share an ancestor, but it's most effective if most of them have uploaded a tree. Often this estimate is correct, but it is in many cases also often incorrect. As with any of the companies, the data should be considered with care and caution in order to avoid coming to incorrect conclusions.
Accuracy: The company is said to have now approximately tested over fourteen million people, making it the platform with the most customers tested. Of all the features and simplicity they offer, the size of their customer base is the most valuable of all. With the most customers, anyone who takes a DNA test is statistically more likely to find matching relatives.
Price: Their AncestryDNA service is priced at $99 and $197 for their AncestryHealth kits. But it's important to note that although the kits are relatively affordable, to take advantage of the cool family history features like access to records and being able to connect with the Ancestry community, testees' unfortunately need to pay a separate subscription cost to access what isn't included in the price of the DNA kit.
Data Security:

The claim is that testees' own their data.They promise standard security practices for the storage of their DNA sample, DNA test results, and other personal data provided. Apparently DNA test results and DNA samples are stored without a person's name or other common identifying information. At any time, testees' can choose to download their DNA data, have them delete DNA test results as described in the Ancestry® Privacy Statement, or have them destroy any physical DNA saliva sample. They say they do not share their client's data with third parties, with names or other common identifying information linked to their client's genetic data, except as legally required or with their explicit consent. Clients can also export data and use it elsewhere.
Trustpilot Rating:

An average of 2.8 rating
Health Fit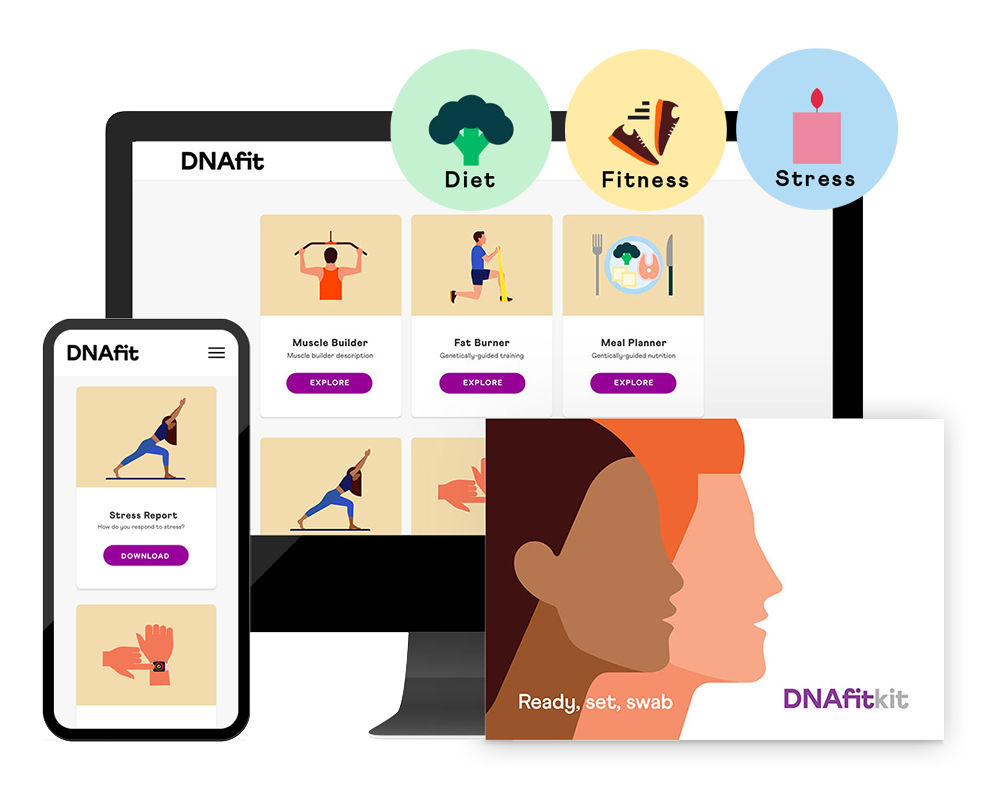 Value of the Science:

Through the use of gene-array sequencing, this DNAfit report promises a holistic approach to personalised health by offering a depth of easy-to-use genetic insights to help clients with their diet, fitness, nutrition and sleep and stress management techniques. Their in-house experts analyze genetic data to formulate optimal training and diet programs, with information that can help testees decide if what should be focusing on, for example, activities like long runs or strength training to maximize their health and fitness potential. According to DNAfit, their technology is grounded in their evolving research from their Scientific Advisory Board, with the aim to empower testees to take charge of their health. However, unlike other competitors being reviewed, Health Fit has less reports on offer.
Actionable insights

: As a convenient online platform, Health Fit makes eating and training to your genes as simple and hassle-free as possible. The report comes with a personalised meal planner system that integrates with the testee's favourite retailer so they can fill their online shopping basket with everything they need for genetically guided recipes. It offers a training program that utilises their Queen's Award-winning Peak Performance algorithm and integrates the genetic data to help those who test reach their fitness goal. Through the Elevate Training Program by DNAfit, testees are also allowed to choose their availability, fitness level and whether they want to work out at home or in the gym to make their Health Fit results even more actionable. The report also offers implementable strategies to help effectively manage stress and improve quality of sleep, alongside two free pro-health coaching sessions from their in-house experts.
Accuracy:

The test promises 99.9% accuracy. The science behind it has been externally reviewed by DNAfit's Scientific Advisory Board through studies to show the value of the results. Every gene that is included in the Health Fit report has at least 3 studies that show a gene x environment interaction from a study, in a reputable journal, with a good sample size of human subjects.
Price: It comes at a competitive price tag of $186.75, it's like having a personal trainer and nutritionist in your pocket.
Data Security:

The company is said to be very strict about its privacy policy. The data is stored under anonymized IDs, and the sample is destroyed after the use. However, this means that DNAfit's raw data is not available for download. They require the user's permission to share the results with somebody outside the laboratory. They do not sell information to third parties. However, it may be transferred outside the EEA for processing (in which case strict measures are applied to protect it). DNAfit has ISO27001 certification for information security and management systems (ISMS), meaning there is a checklist of actions to protect the organization from cyber threats. DNAfit is the only consumer genetics company that has the ISO27001 certification demonstrates a very high level of security.
Trustpilot rating: An average of 4.5 rating
5. VITL DNA Test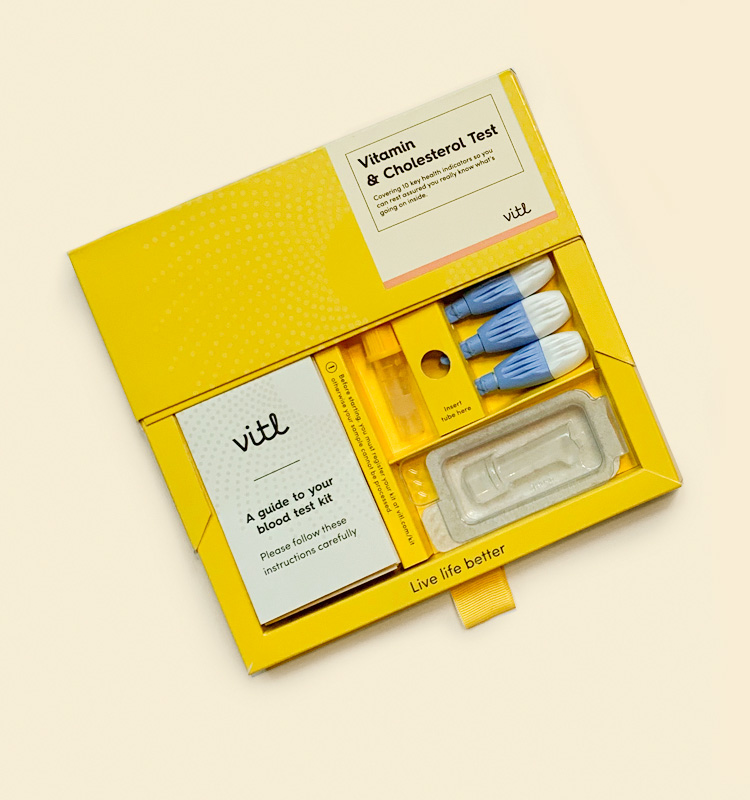 Value of the Science: VITL make the claim of being "the most advanced nutritional platform" that utilizes artificial intelligence to combine existing knowledge and experience of nutrition, medical and genetic experts with the latest technological advances in at-home testing. It's about promoting personalised nutrition through seamlessly integrating testees' health data to help them find out what really makes them who they are. Unlike their competitors though, they only offer reports on the parts of your genetics that are vital for diet and fitness. It doesn't provide the ancestry and congenial risk reports that competitors like Circle Premium and 23andMe offer.
Actionable insights: It reports on how a testees' body stores fat and builds muscle - these insights can inform what speed and strength-based exercises will work best. It also delves into the body's capacity to absorb nutrients, deficiencies (like minerals & vitamins) and what supplements should be taken to support the body to function better, and an option to purchase the personalised vitamins. Testees also learn about food intolerances and sensitivities, and how their body reacts to beverages like coffee and alcohol, therefore advising whether to drink less or when is best to consume for specific DNA types. To better action the results, VITL offers their clients a free consultation with their in-house experts, new diet and fitness plans, and a customer support team that is said to be readily available to answer any questions testees have along the way.
Accuracy:

According to VITL, whether for blood testing or DNA testing – they have the highest accreditations and certifications. Together with their Scientific Advisory Board and latest research, they promise their clients the highest-quality products and advice to help them reach their goals. They use a UKAS-accredited and CQC-registered blood testing facility here in the UK, as well as Illumina CSPro Certified Service Providers in Europe and the USA for their DNA testing. The US DNA laboratory is also CAP-accredited and CLIA-certified.
Price:

VITL offers just one DNA test at a competitive price, with DNA Nutrition Test at €119.00, and a Vitamin test at €54.95.
Data Security:

VITL claims that they will not sell or pass their clients data to any third party outside of Sequence Nutrition Limited in the normal course of business, unless that third party requires the data to provide testees with an order for delivery, or if required to do so by law. They say data is stored in their secure servers and customers can request a data update, a copy of their information, and that their account or data is deleted permanently, in line with the 2018 General Data Protection Regulation. VITL is fully registered with the ICO and HIPAA-compliant.
Trustpilot rating: An average of 4.7 rating

So it's clear that not all DNA tests are created equal. As illustrated, it's easy to see that there are many DNA test options available on the market these days. Those interested just simply need to choose the most trusted option that works best for them and their family, factoring in their objective and individual needs. They shouldn't focus too much on the cost because this is an investment, it's more important to consider what long term value they will be receiving from each test kit and the accuracy of the data so they don't opt for "junk science". Also, the more comprehensive, the better, getting a broad view of one's holistic health and wellbeing. Go for a test that is also actionable, not just informative so that users can actually take active measures and necessary steps to make targeted and personalised changes to their lifestyle for a better future of health.
But it's also important to keep in mind that these DNA tests results from the companies reviewed are not diagnostic of a person's current state of health. Their purpose is not health tracking or diagnostic, they are strictly focused on the role individual genes play when it comes to specific things like exercise, diet, stress, disease risk, ancestry and other profiles.