The pandemic has brought the reality of health and wellness into a sharp focus, where all of us are having to think and reflect on the status of not just the strengths of our immune systems, but also the impact of our emotional wellbeing on our physical bodies. Priorities have changed, the level of care we invest in our bodies has now become more of a necessity than a luxury. So the health and fitness industry has also been forced to reflect and adapt to these times in an effort to weather the storm. Nowadays, more of us are focusing on our overall physical and mental wellbeing, not just our aesthetic transformations.
To mitigate the spread of COVID-19, many countries have opted to either close down traditional indoor gyms/workout studios, or reduce the amount of people that can be in those spaces to enable social distancing.
So the relationship between service providers and consumers in this space has evolved, now there is an expectation for the industry to deliver greater value along with winning consumer trust and confidence around issues of safety, hygiene standards, value for money, customisation, accessibility, diverse offerings etc.
This change of tune is resulting in a fitness and health industry that is being forced to pivot and widen their offering to stay in business.
A hybrid of outdoor wellness and indoor fitness
In response to COVID restrictions, many consumers are choosing to stay away from training facilities because of health concerns and uncertainties about the virus. Thus more of us are now moving towards outdoor workouts as an alternative so we can still continue to stay healthy and fit, while traditional facilities are closed or have limited capacity.
So to stay in business, fitness facilities are adapting and pivoting to hybrid offerings that include outdoor alternatives and in the park workouts to meet the needs of an anxious consumer. More people are enjoying hiking, runs (there's been a huge uptake in running that is set to increase if the pandemic continues), bootcamps, cycling and other outdoor activities that combine a workout with an opportunity to socialise (at a distance) with friends and family. These workout options are being explored even by people who previously did not like the idea of going to a gym because they get bored easily or simply find the space intimidating. This trend is also creating an opportunity for us to connect and interact with nature while getting active. This is a trend that will continue into 2021 as widely accessible vaccines remain unclear.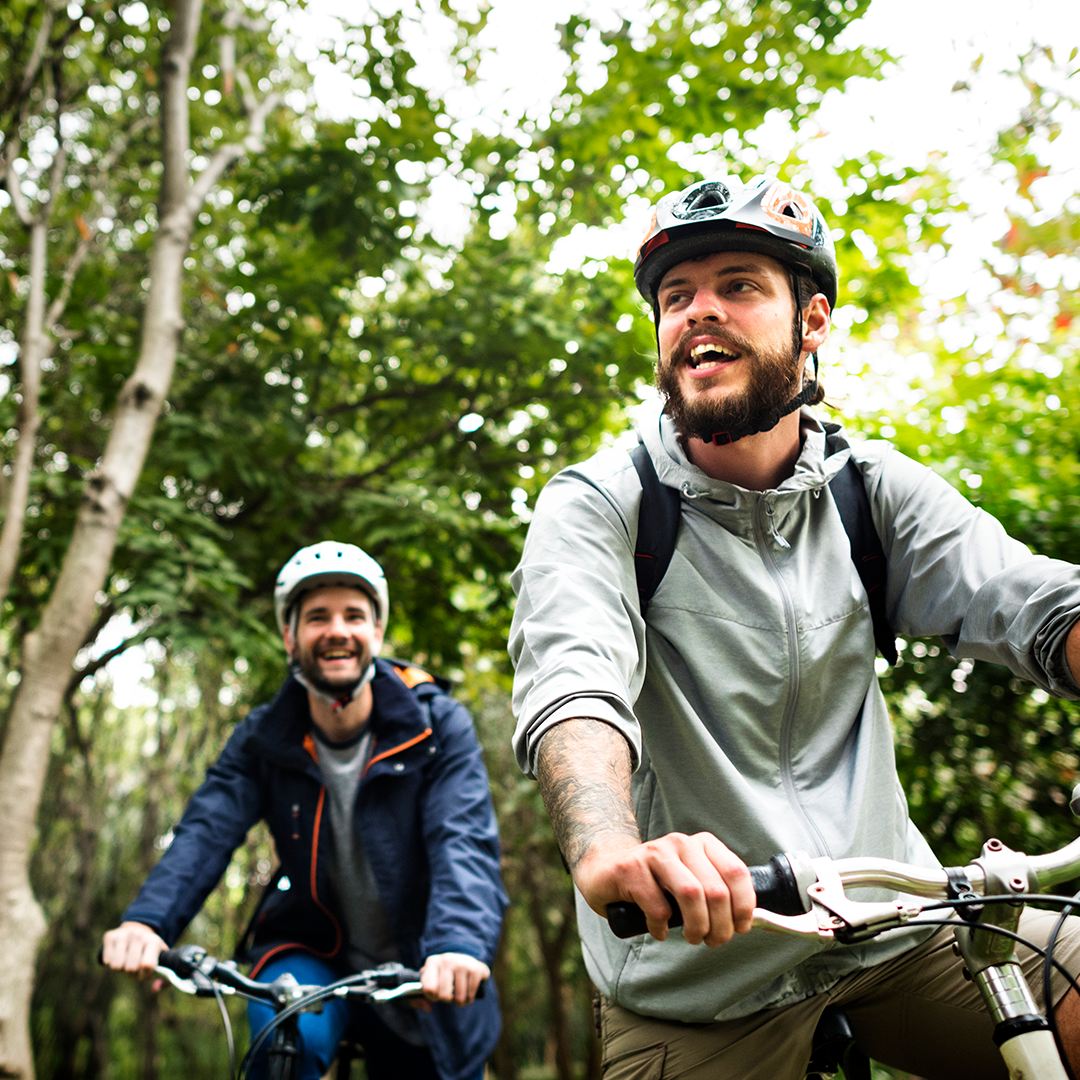 2. The peak of virtual health and wellness
Our devices have unlocked a whole new world of on-demand access to health and fitness through influencers and content creators like yoga with Adrienne Mishler, Pamela Retief and Sweat by Kayla, who use digital platforms and channels to share tips and workouts with communities of people across the world. During COVID, more people are opting for virtual trainers, classes, nutritionists and dieticians as a safer alternative. Unlike expensive gyms membership fees that come with add-ons that many people don't require, people can now just pay what they use and still get the benefits. The virtual world unlocks heightened personalisation that also enables consumers to be flexible in their regiment, they can train when they want to and as much they are able to.
Online channels also offer an array of health and wellness practices that cater to diverse interests like dance training, yoga, body types, fitness levels, generations (old and young), and while guiding people through efficient exercise techniques. In the case of workouts, it's like having a trainer in your pocket because you get live workout options along with making personal requests. For those who are into meditation, they get to access guided meditations at the comfort of their homes. The best thing about this virtual world of health and wellness is that it is easily accessible and you get to design your fitness schedule around your lifestyle and without feeling intimidated by an audience of people who look fitter than you.
Like our Health Fit tool that informs your fitness and nutritional response based on your genetic markers, and you'll discover how to get the very best out of your workouts and meal plans, putting the 'personal' in personal training and health. You can also access Elevate, our digital platform that uses unique insights from your own DNA to tailor you fitness programme to meet your fitness goals.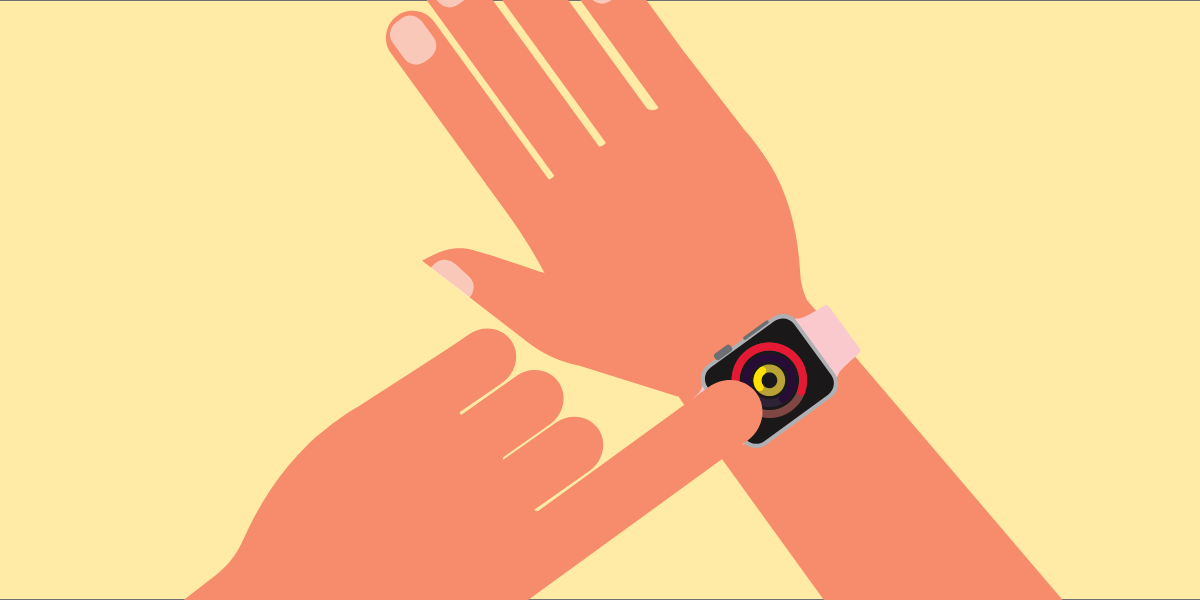 3. Wearables for virtual communities
Wearables consist not only of fitness trackers and smartwatches, they also come in a range of other devices, such as heart rate monitors and GPS trackers, such as those used when charting a route for cycling. They fit into a culture of fitness and health that has become a social currency, so people often want to be seen to be staying active by sharing things like running progress online and etc for bragging rights.
So these gadgets are one way people are still able to track their fitness goals, but in the time of social distancing and, they are enabling a sense of virtual community for people with shared fitness interests. Thus like all events, fitness events like marathons and running clubs have gone virtual, so people can stay active while connecting, sharing their efforts with their fitness buddies and competing on their progress
They make staying active more multidimensional and fun, resulting in more transparent fitness goals while measuring your progress.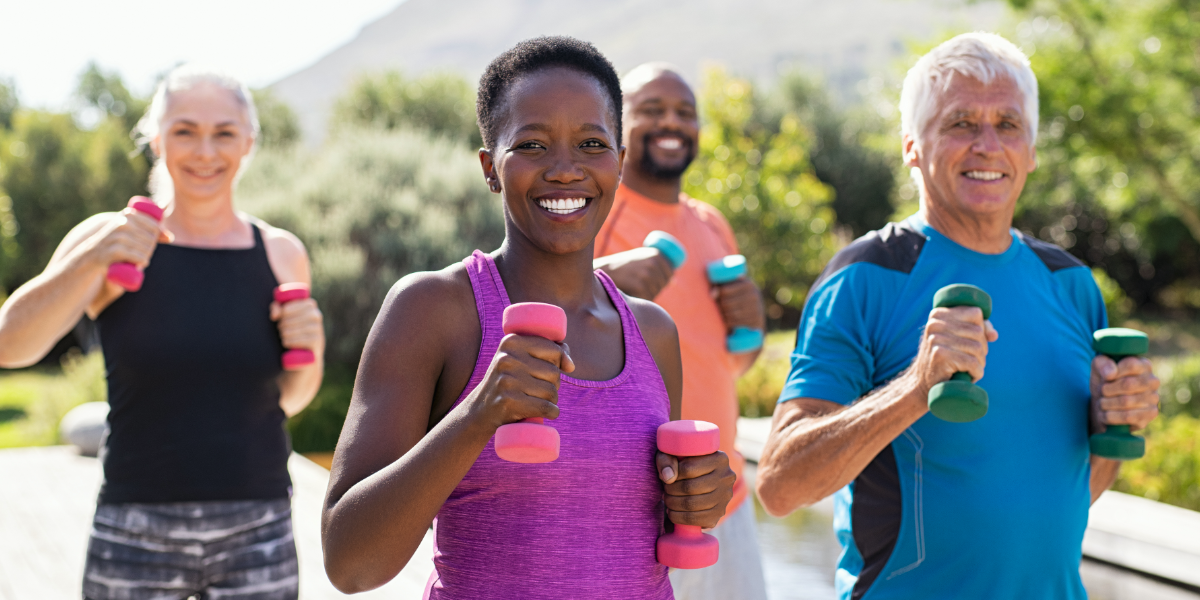 4. Unlocking access to health for diverse communities
Fitness has sometimes been perceived as something that is intimidating because it seemed to speak to an exclusive group of people who are heavily into training and dieting. But as health becomes everyone's concern, the requirements for fitness studios are becoming more and more individualistic, targeted and specific.
Diversity in this space is about driving the focus away from dieting to achieve unattainable beauty standards, with a shift towards nutrition and fitness professionals promoting positive health behaviours as goals rather (than) emphasising certain body shapes/sizes as health goals. This is a trend that has been happening for a few years, inspired by movements that advocated for the diverse mainstream representation of different body types. This is setting the stage for a more inclusive wellness space with less rigid rules and more emphasis on both health and mental wellbeing.
Thus there is now a move towards creating programs that are more accessible to target diverse groups for people with different body types, age groups, class, fitness levels and health status who were excluded from the world of fitness. Things like special offers for corona risk groups, larger/plus size dance classes, or kids. This can range from individual training or workouts in small training groups to special premises and digital offers for risk-free training at home at an affordable price.
COVID-19 is also giving many people greater confidence to challenge the one-size-fits all mainstream approach to health and fitness, where physical gyms are losing monopoly when it comes to how people can stay active. Those that stay in business will be expected to demonstrate added value because people have continued to workout and stay active through alternative means while these facilities were closed.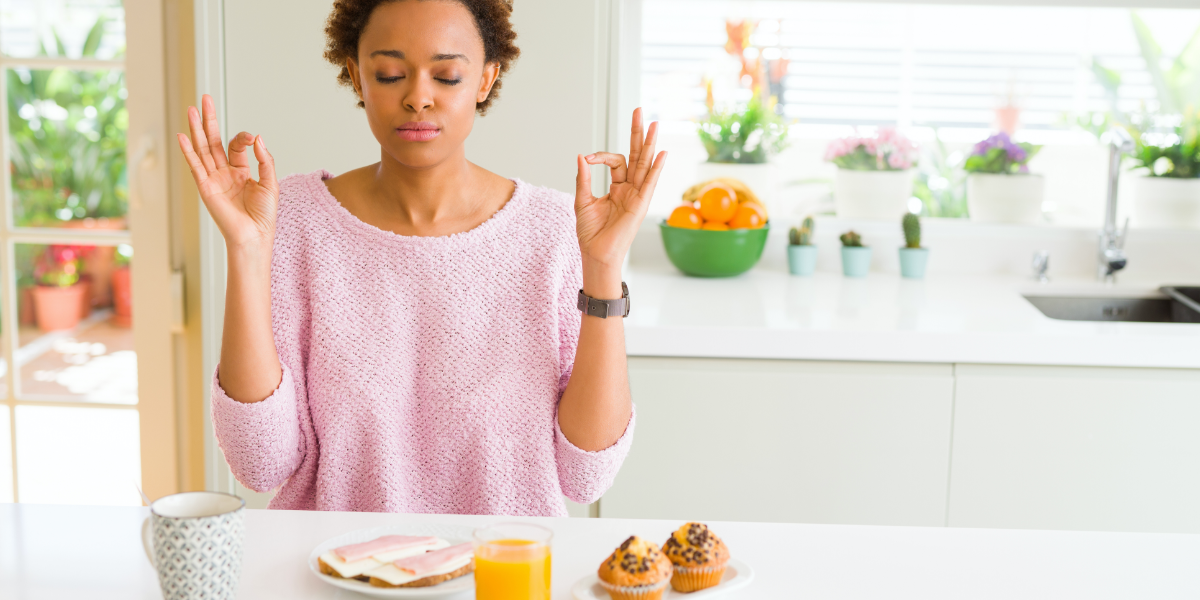 5. Powering mindfulness back into training and eating
2020 has been a very stressful year that has drained people's emotional and spiritual capacity, so to help reduce the feeling of depletion, more people intentionally practice workouts that enable them to be more aware and present to reduce feelings of uncertainties and anxiety. It's about an act of mindfulness that reconnects the mind and body, this is a critical practice that can be applied to any workout.
"Bringing more awareness to your workout essentially means, rather than going through the motions you are becoming more present and aware of your movements and the way your body feels in a nonjudgmental way," says Corey Phelps, personal trainer and nutrition expert who teaches her clients mindful exercising.
From a nutrition perspective, emotional eating and constant snacking have become more prevalent due to new levels of stress. Mindful eating is becoming necessary to avoid overindulgence. Just like with mindful exercise, mindful eating encourages listening to your body's needs and signals for food types and amounts. Mindful eating brings awareness to our eating experience, and is a self compassionate practice that connects our body's physical and emotional needs. After all, we are a reflection of how we eat!
Hence balancing the needs of the body and mind has taken centre stage as part of the journey to holistic health. Experts in this space are expected to set up both training, dietary and mindfulness considerations to steer the focus away from just physical transformation. With more people opting (now more than ever) for more lifestyle activities that enable mindfulness, like yoga variants (Athleticflow), pilates, mindful walking and meditation to unlock their full potential.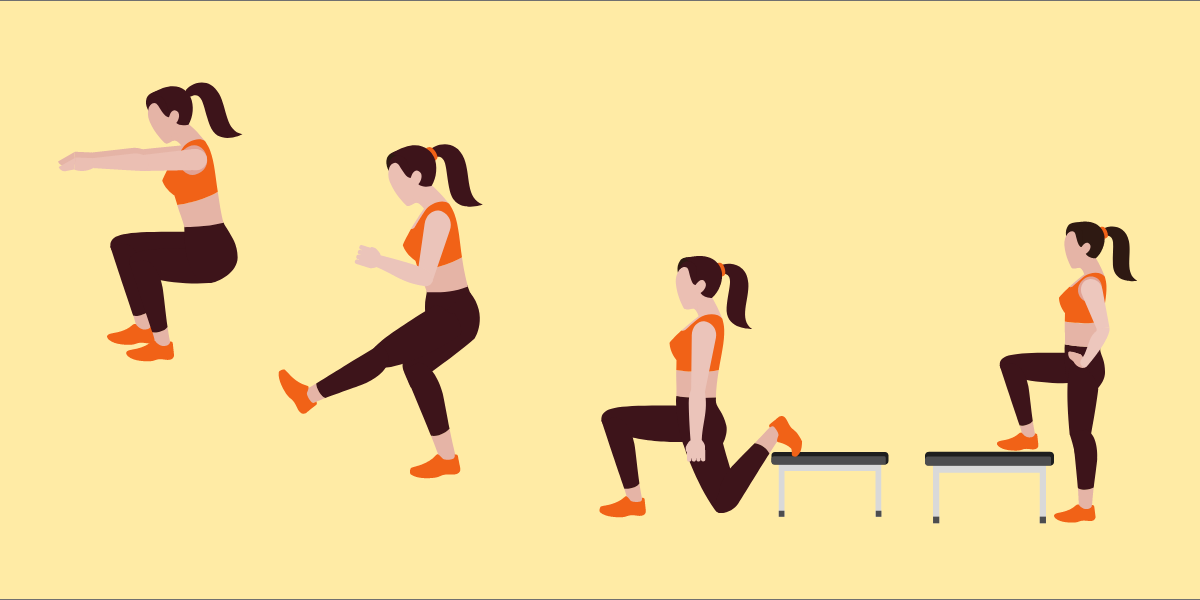 6. Mini workouts throughout the day
As more people are staying and working from home, keeping to those 1 hour brutal workout sessions has become less appealing. So people are opting for shorter 10-15 minute training circuits throughout the day that allow them to do different types of workouts, for instance, they have the option to have a run in the morning, followed by cardio at midday and then yoga in the evening. So the saying that 'every little counts' definitely applies to workout as well.
Although this trend has been coming up in the past few years, it's now a way for people to take breaks away from the desk and screen-time throughout the day for a moment of intentional 'me-time'. This is also great for those who don't have a lot of time to spend on long workouts. Thus according to the American College of Sports Medicine and the American Heart Association, "to improve health and reduce risk of chronic disease individuals should aim to engage in a total of at least 150 minutes of moderate-intensity exercise each week". This objective can be achieved by 30-minute sessions of activity five days a week or it may be accumulated with mini-workouts throughout the day that are at least 10 minutes in duration. These bouts of training may also appeal to those who get bored easily, hence doing a diverse set of shorter workouts can help keep you interested and motivated to stay active without losing any of the benefits that come with workouts.
So, instead of the "aesthetically fitter the better mentality" when it comes to setting goals, the future will see an orientation towards a more health and wellness focus - with hybrid, holistic and specialised offers that cater to particular clienteles such as risk groups or people who simply need on-demand services that meet their lifestyle. Trends are many, so to avoid a randomised approach to your health journey, get CirclePremium for something more comprehensive and personalised to your genetic makeup. Learn which regime will best be suited for your UNIQUE needs so that you can go into the New Year with informed insights about ways you can do to be a healthier and happier YOU!