People around the world are trying to establish new routines while finding ways to maintain their physical and mental health. Many of you may be wondering about:
How can you continue to reach your fitness goals while you're stuck at home?

Are there things you can actively implement to overcome cabin fever?

How can you prioritise your exercise, health and self-care when limited in a confined space while maintaining a work life balance?



These are all important questions. Research has shown that staying inactive is bad for your physical and mental health, so finding ways to keep yourself occupied is key to holistic health. Physical activity is essential to keep your immune system at peak condition, it eliminates bacteria from the lungs and airways while increasing your white blood cell circulation and raising body temperature. This is important because a strong immune system helps your body fight infections.
Here are adaptable top 5 simple health tips to help you boost your activity levels from home:
#1: An Affordable Workout that Fits Your Needs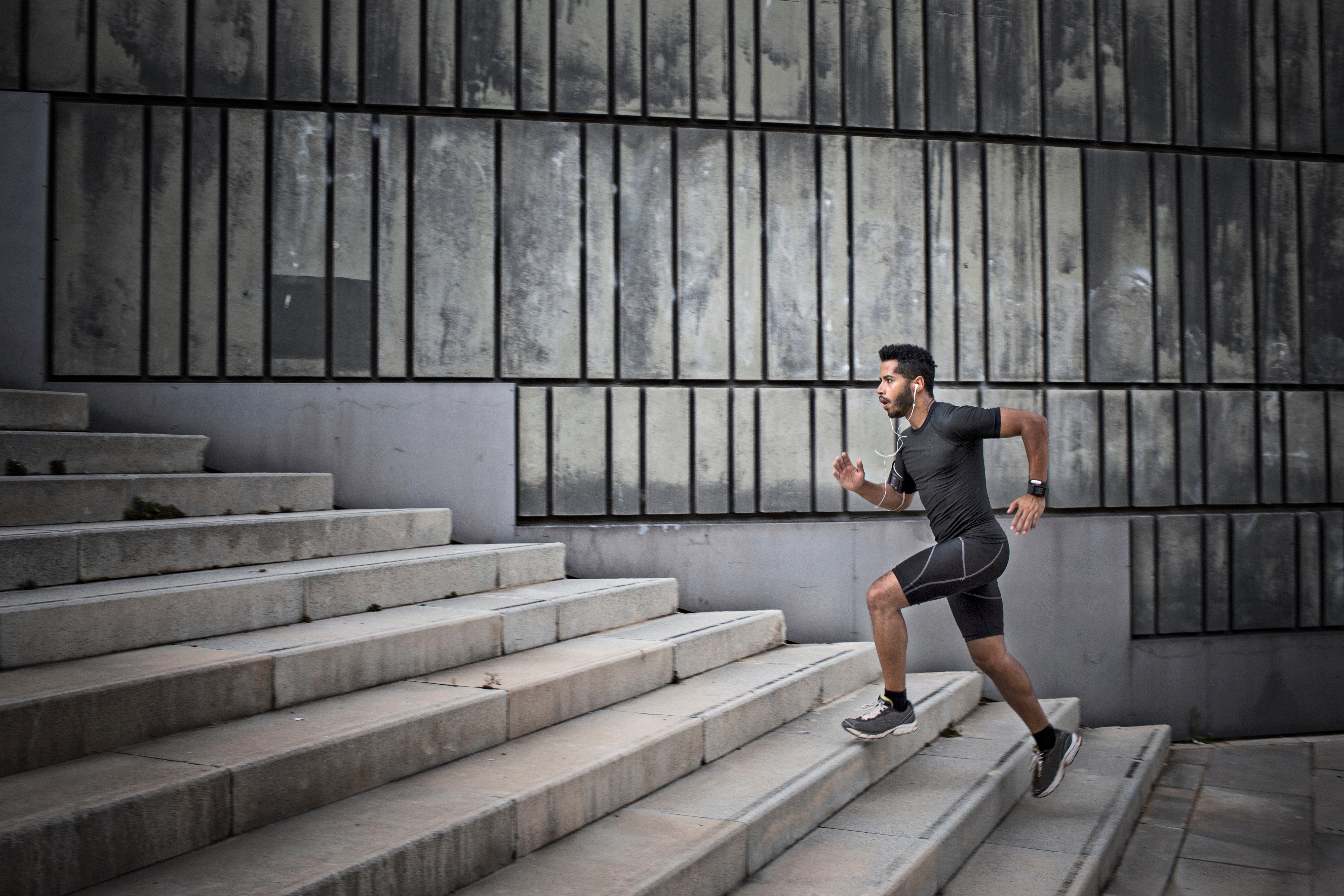 We've all been there. Trying to exercise at home without any expensive gym equipment, it always feels like something is missing. It may be a challenge to achieve the maximum effect you often feel when you have access to equipment. Worry not, there are workouts that do not require any equipment without sacrificing your fitness goals.
The Tabata workout is one of them_Tabata is a compilation of fat-burning workouts, broken into 4 minute courses. Each course can vary from doing squats to jumping jacks for 20 seconds each, with a maximum of 10 seconds of rest in between workouts. Tabata is just one of the gazillion at-home workouts which you can readily find available on platforms like Youtube and other fitness apps.
It's time efficient and effective. No excuses for those of you who think you don't have time. You can squeeze the different sessions into your schedule, at your convenience.
#2: Prepare Home-Made Meals To Avoid Takeout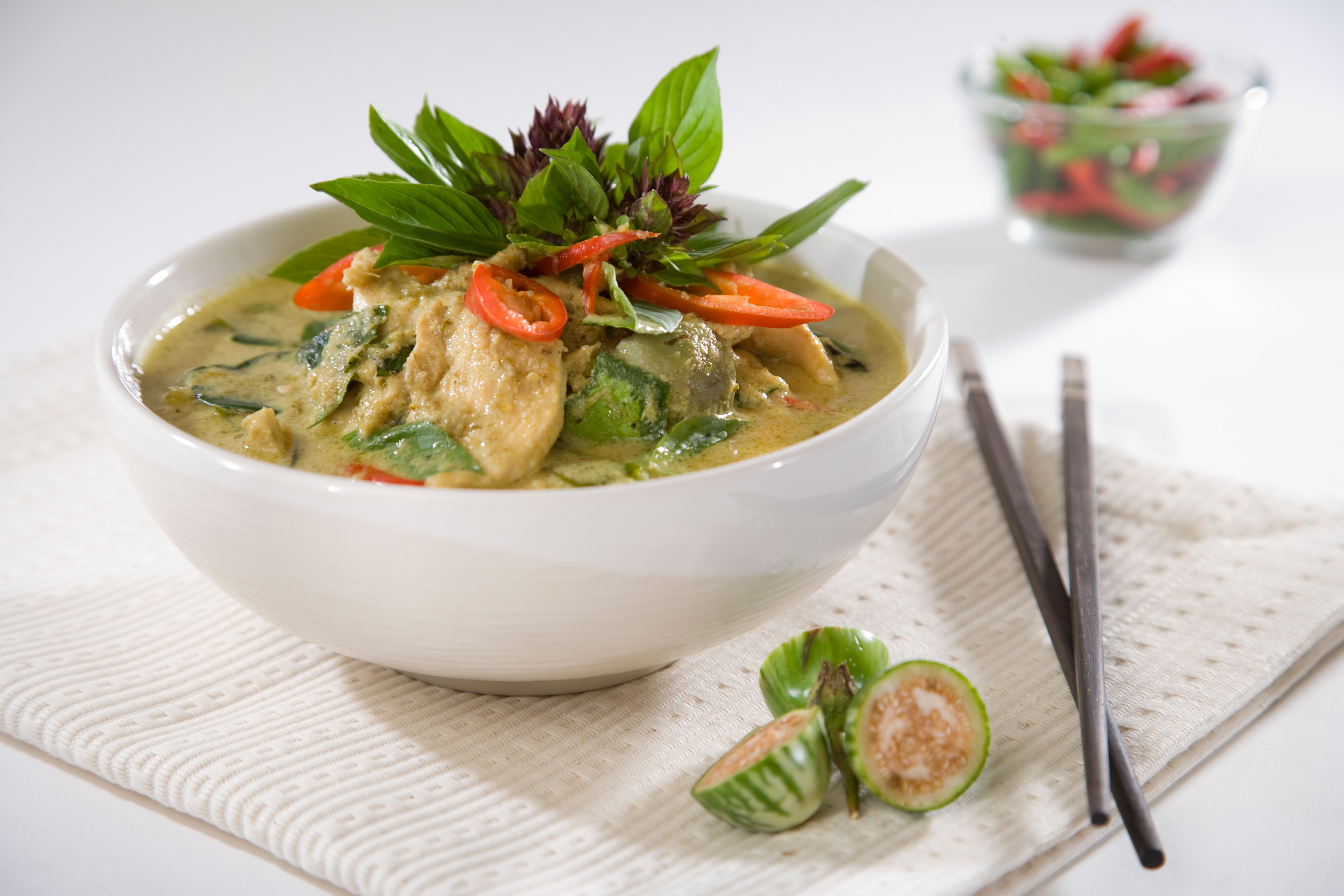 According to the WHO, you should be preparing healthy home-made meals more often and frequently drinking water to stay hydrated. Many of you planned to cook more as part of your new year's resolution, but there just never seems to be enough time when everyday life gets in the way. So now that you're spending longer periods of time at home, you have an opportunity to try out recipes you previously didn't have the time for. Cooking can be a fun activity that involves the whole family. Make the most of the wealth of freely available information online, join a cooking masterclass to learn new techniques, and experiment with your ingredients. This is also a chance to evolve your cooking skills and try new taste flavours to challenge yourself, but always keep in mind the important principles for healthy eating to get all your nutrients.
Delete those takeout apps if possible to remove the temptation to order in as frequently as you used to. The truth is that takeaway food tends to be high in calories, saturated fats, salt and even sugar. This means you end pilling on invisible pounds because you don't really know what goes into the food you're eating, which means your fitness goals go out the window. As industry leaders, the Nutritionists and Dieticians at DNAfit can also help you curate your personalised meal plans that are considerate of your genetic profile so you're consuming all the nutrients your body needs to stay healthy and fit. Eating healthy can be a challenge for everyone, we make it easy to eat just what you need for a targeted effort from the comfort of your kitchen.
#3: Sticking To A Routine Is Extremely Important
The best workout and meal plans are the ones that you actually stick with. It might seem silly, but booking your workouts and meal preps as an important "meeting" in your calendar is a great way to ensure you have time available to work out and might inspire you to get creative in the kitchen with your ingredients. Scheduling this time is important to help you prepare mentally, and also make it a part of your day to look forward to. It becomes an activity you can check off as "complete" on your to-do-list at the end of the day, might give you a sense of accomplishment.
#4: Beat The Stress With Adequate Sleep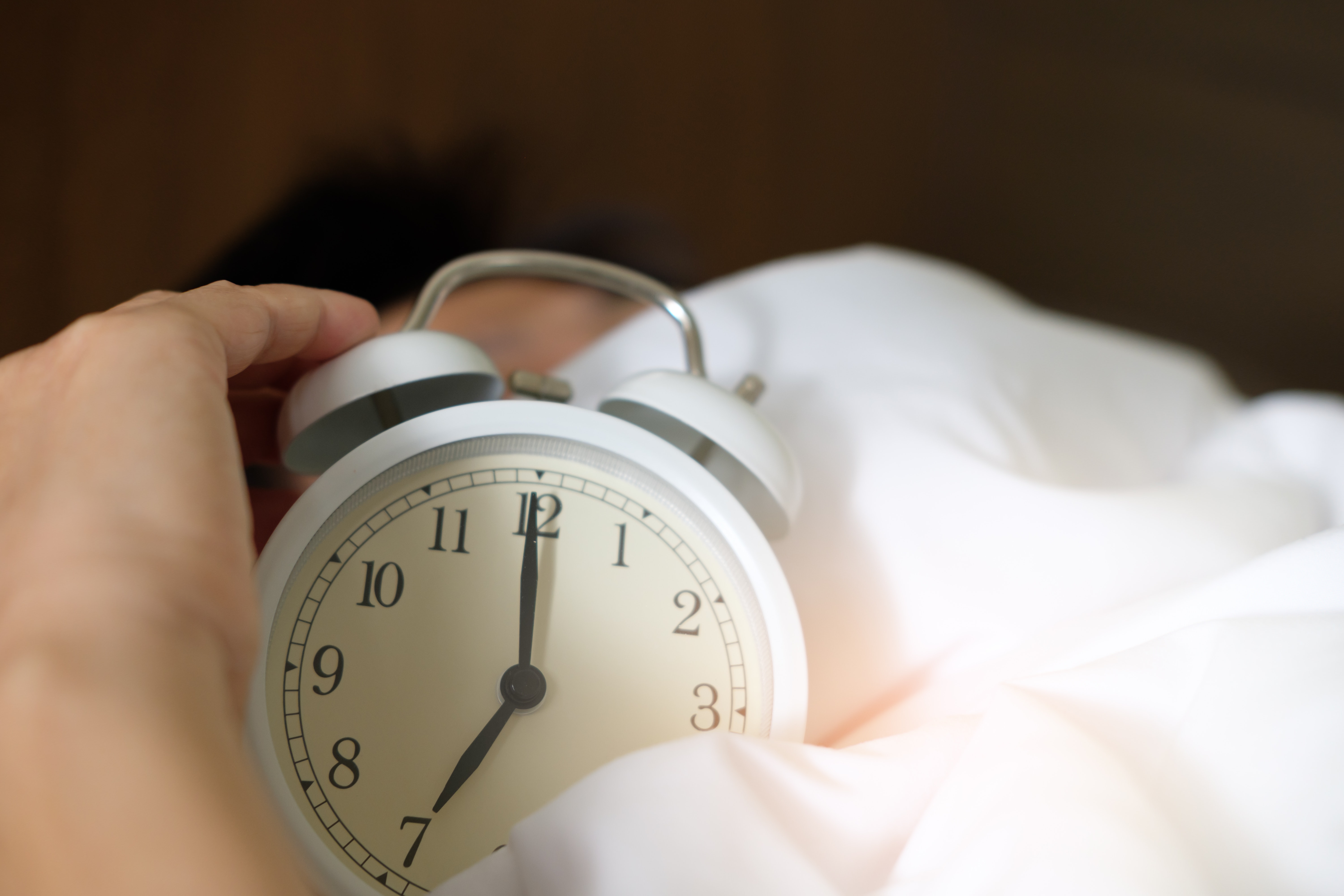 Set your alarm, wake up early and get your optimum sleep! Getting seven to eight hours of sleep per night plays a vital role in our ability to cope with and manage stress in our daily lives. A good night's sleep helps to reduce
cortisol levels in your body. However, when you're extremely stressed, your sleep is often interrupted and you can develop sleep disorders such as chronic insomnia - which can worsen the effects of stress. Sleep should not be ignored at all costs. Do your best to hold yourself to a routine to establish a sleeping schedule, your rested body will thank you. If you're struggling to find stress management techniques that work for you as an individual, DNAfit has the key to help you cope better. What many people don't realise is that stress management requires a targeted approach, no one too people need the same thing to help them manage their stress levels. The answer to what you need can be found in your DNA.
#5: Jump, Dance Or Run up the Stairs - It's More Useful Than You Think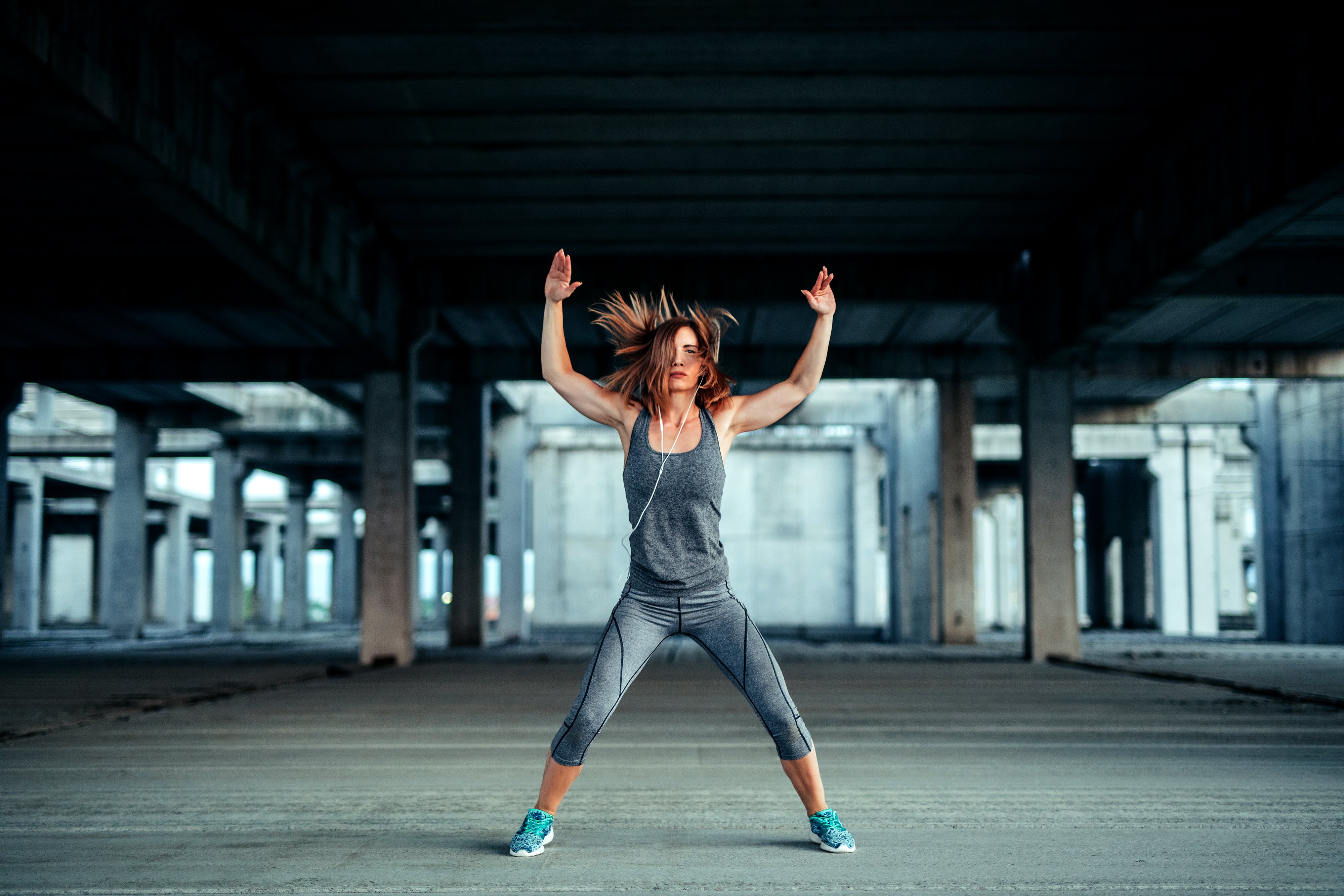 Again, who said staying fit needs a gym? The key to maintaining physical fitness is to stay active throughout your day, especially now that you're homebound and run the risk of getting no activity. This an opportunity to get creative and seize moments of active time in the day to get your body moving and fire up.
You can incorporate dance challenges being shared on social media for something fun, do simple exercises like jumping jacks while you work, running up-and-down the staircase or even stretching in-front while working or watching tv. You can work standing on the kitchen counter and incorporate squats in between. Create a rule, maybe if you're watching Netflix - don't just sit down. You can get creative with it, do 10 jumping jacks every time the show's main character glances into space or 20 pushups if a tiger shows up. Why just Netflix and chill when you can also burn some calories in between. Seize every moment!
Who hasn't been guilty of constantly postponing their health and fitness goals?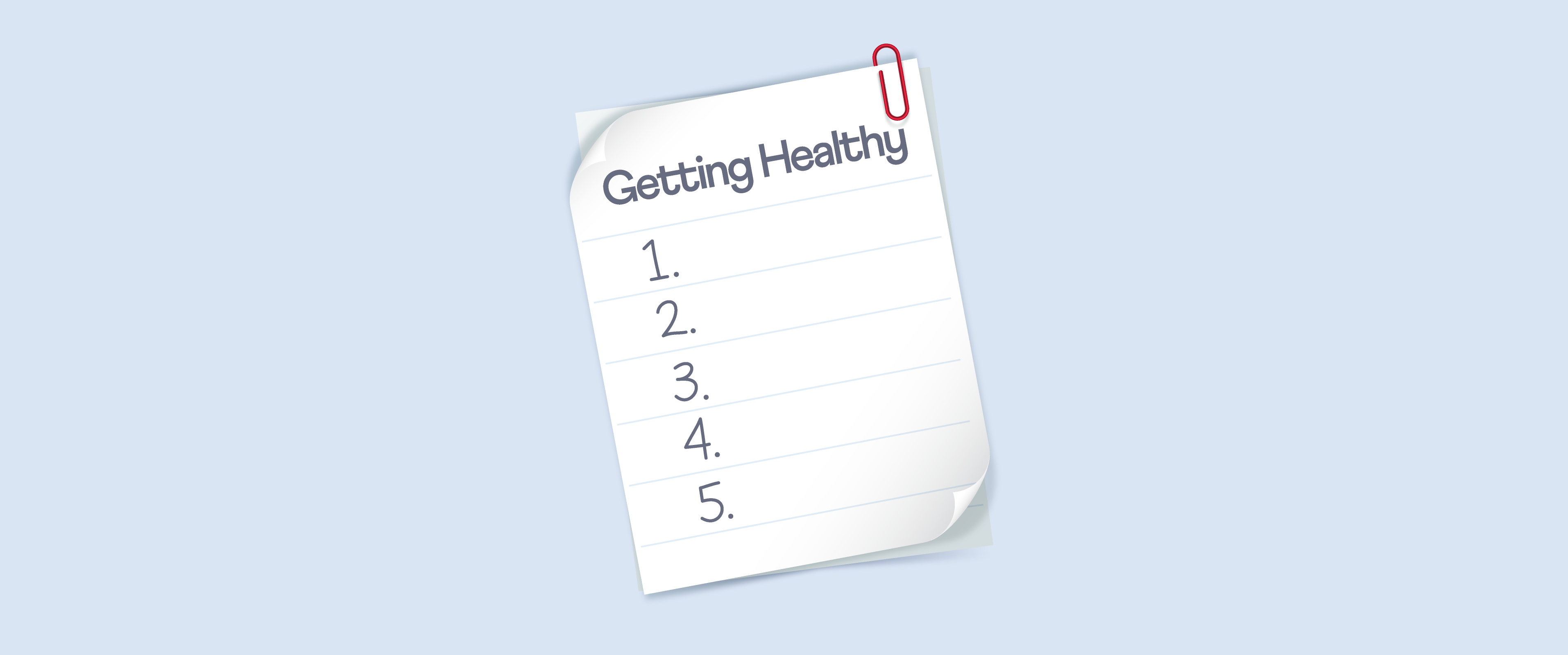 DNAfit is here to help you gear up into action! Our whole idea behind DNAfit is to empower people to get ahead of health issues – easing the burden on themselves, their families and our precious healthcare systems.

We believe that reaching your fitness goals should not be rocket science, the only way that you are going to actually improve is if you have a clear path with targeted objectives and actions that show you how to get there.
Wondering how DNA testing can help you achieve your wellness goals?
DNAfit helps you become the best possible version of yourself. We promise a smarter, easier and more effective solution to health and fitness, entirely unique to your DNA profile. Whatever your goal, our team of experts in the field of the genetics of health and fitness can personalise your path to a healthier and happier life. It's time to start achieving your ultimate health and fitness goals, we can empower you with the tools you need to realise those New Year's Resolutions you've been setting.
Olympians, Athletes & Entrepreneurs Love DNAfit too!
DNAfit is a gamechanger in health & wellness. It's not everyday that you get the chance to understand how your genetic makeup influences your health and fitness, we use these insights to futureproof your health to prevent genetic illnesses you might have potentially developed. Unlike other approaches out there in the market, DNAfit's methods rely on science. Hence fad diets, quick fixes and miracle weight loss plans all have one thing in common - the results never last and people are left more confused than ever. We know that ditching the 'one size fits all' approach to nutrition creates the opportunity to unlock our own individual genetic predispositions. With this information, you'll be able to make diet and lifestyle changes for optimal health
But you shouldn't just take our word for it...
We have 4 simple steps that can empower you to start your DNAfit journey

DNAfit is not just a DNA test..
As genetics gains popularity, it pays to choose a reputable company with robust science and the commitment to helping you get the most out of your results. For us, the test is just the beginning of a great health journey together.
We will provide you with everything you need, at your fingertips:
Genetic diet and fitness reports

Your own personal health coach

The DNAfit app with live chat support

Genetically-matched training programs

Personalised meal plans and recipes

DNAfit's dedicated research and development team - one simple test for a lifetime of ongoing discovery and change!
We have some of the best test kits on the market that can help you simplify and personalise your meal plans, fitness routine and manage stress for better sleep. We believe in the power of holistic health.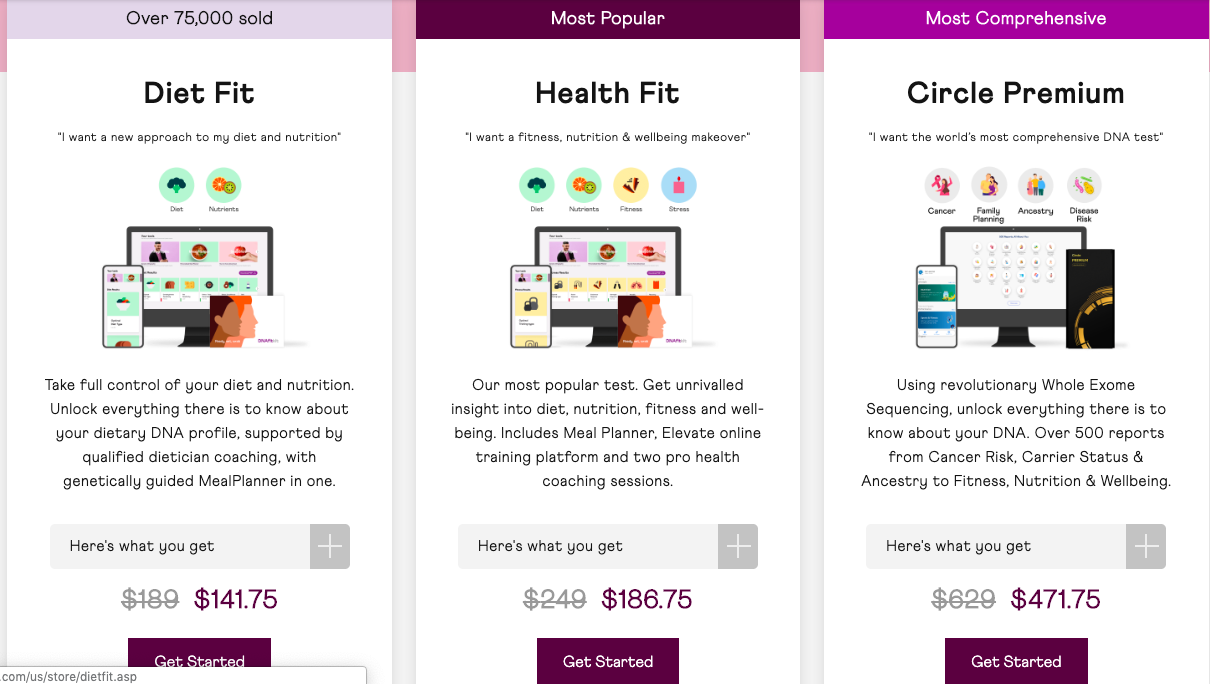 What DNAfit has achieved so far..
DNAfit was awarded two highly coveted Queen's Awards for Enterprise 2018, receiving both the Innovation and International Trade awards in the newly unveiled honours list in celebration of Her Majesty the Queen's 92nd birthday. The Queen's Awards for Enterprise is the most prestigious business award in the country. DNAfit is one of just eight British companies to be awarded in multiple categories, ahead of a Summer presentation ceremony at Buckingham Palace.

DNAfit was featured on the shortlist for the distinguished BT Sports Industry Awards, nominated in the 'Performance Technology of the Year' category. The BT Sport Industry Awards are the largest commercial sports awards in the world and we were honoured to be recognised for the third year in a row.