This Mental Health Week we will focus on making sure you're taking good care of your stress levels, sleep quality, fitness and nutrition. We also urge you to keep your mind in a good and calm space even after the week is over, your wellbeing is important to the quality of your life.

Remember that wellbeing is a journey, there's no rush. It's not about fleeting moments of pushing hard and fast! We encourage gradual steps to change.
Think: long-lasting and lifelong! We don't mind if the change takes longer, as long as every day you're taking steps towards that glowing gait and fresh fabulosity. So, right now, stop and take the pressure off getting fast results.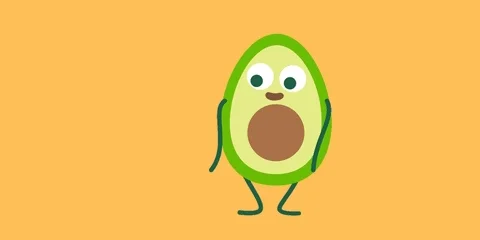 Our mission is for you to put your wellness at the top of your mind, with providing you with informed expert tips and tricks. As the new season looms, remember to keep your state of mind, body and soul striving for super-status. 👏
Don't stress!
Did you know, the term 'stress' is in fact neutral. Stress can be broken into two categories: eustress, which is positive; and distress, which is negative. Monitoring the way these two forms of stress manifest in your life is the start to reduce the pressure from your days.
@dnafithq
Psychological effects of stress
The Mental Health Foundation conducted a study that found that 51% of adults who felt stressed reported feeling depressed, and 61% reported feeling anxious. Of the people who said they had felt stress at some point in their lives, 16% had self-harmed and 32% said they had suicidal thoughts and feelings.
So if you feel you fall into any of these categories, you're not alone. There are ways and means to regain your mental strength.
Cognitive behaviour therapy is a way of helping people struggling with depression and anxiety by understanding that thoughts and feelings influence our behaviour.
Download our Guide to Stress, Mindfulness and Meditation & Mastering the Art of Self Care.
Are you eating for your mental wellness?
Your diet directly affects your mental wellness. They don't call it 'junk' food for nothing. It's a direct indication of what it does to your body. So, your taste buds may be fond of junk food, even to the point of craving it from a triggered smell or mere mention. But nobody wants that 'junk' to transfer to our mental abilities. 🧠+🍔🍟=🧟
We want to stay mentally sharp and strong to face our day. We must remember that what we put in, is what we get out! For better mental stamina and to keep that winning attitude, a good diet is essential. 🧠+🥗🍎=😎
Download our Honest Guide to Weight Management and get a head start to eating and living well.
Stress and weight are also closely linked. If you're putting on weight or losing weight in a way you don't understand, the foundation cause may be stress. And you aren't alone in this. Stress statistics are rising with COVID-19 and overall pressures of modern life.
How do you get fit?
Getting fit is a term thrown around so often, and if you're not at your fittest; it can be intimidating. But the first step is not to worry! Fitness is a very personal thing, especially now that communal fitness activities like gyms are closed, your journey to actually getting fitter has become even more of a personal adventure.
You and your work out buddies fitness results will vary. Why? Because your bodies are different. Your genetic predisposition to certain types of workouts will also affect whether your friend sees results from running and you don't. Or you may see faster results from lifting weights and they don't. But that's okay. Remember, you can work out together, but make sure you track your progress differently; so, if your results don't match, you still stay motivated!
Working out to get fit is sort of like a never-ending cycle. You need a strong determined mind to keep at a workout plan, and the more you keep working out, the stronger and more determined your mind becomes. 💪🧠 So, find the strength you have inside, even if it's a little, because the more you work at the little you have, the more the little will become a lot. It's not a vicious cycle, rather it's what we call the 'vivacious cycle'! It will leave you feeling vibrant and sparkly. ✨
Everyone has their demotivated days when you don't naturally get your trainers on and stretch. Don't wanna go for that run, or lift those weights? Listen to your favourite upbeat song to start the day on a positive note or follow your favourite fitness gurus and groups on social media. This will help keep the motivation in your eye line and ear waves. Remember, something small can gently nudge you towards your goals.
Our lives are so busy that we struggle to find time to train, but there's hope! Training tips for busy people will help you find ways to fit some valuable exercise into your schedule.
To help you cover the basics of training to improve your fitness, download this Fitness Hacks for Beginners guide.
How to sleep better
When we think of 'wellness' sleep seems to be one of the last things we consider. But it's of utmost importance! 🛌😴
When life gets busy, sleep is one of the first things to go haywire. Think about it, when we need more time for work, family or socialising, we end up sleeping late and waking up earlier. But eventually that sleep (or lack thereof) catches up to your body and the side effects of this include poor diet choices and poor fitness regime. This lack of sleep also affects your stress levels. 💤
How much sleep do you need
According to the National Sleep Foundation, these are the recommended guidelines for sufficient sleep:
Younger adults (18-25): 7-9 hours
Adults (26-64): 7-9 hours
Older adults (65+): 7-8 hours
Not getting as much sleep as recommended? Download our guide to Getting a Good Nights Sleep.
So use this week as a springboard to more holistic wellness. Even if you didn't achieve all your wellness goals this Mental Health Week, the trick is to keep going. We all fall off the horse, the trick is to get back on. 🎠 We're not saying it's going to be easy, but we guarantee it'll be worth it. So wherever you are in your wellness journey, remember personalised health and wellness means that your journey is your own and as long as you're trying, you're on track!
A DNA test can bring insights about your health, to catapult you to your better wellness. If you'd like to personalise your health in terms of nutrition, fitness, stress and sleep, get Health Fit.
Stay up to date with the latest tips, trends and advice from the DNAfit wellness team. Subscribe to our weekly newsletter, and we'll send you more helpful content straight to your inbox! Just fill in the form below. 👇