What is plate composition, you ask? Well, all macronutrients: fats, carbohydrates, and proteins, are important to your overall health and although you may find yourself on a "low carb" diet, that doesn't mean that you should be completely cutting out carbs for good – unless of course you have a food allergy or disease, of course. And this is often overlooked.
People on a "low fat" diet will take one look at essentially fatty acids and run the other way, and this is why we formulated a plan that speaks on a deeper level to our "diet" plans and what your plate should be composed of every meal.
(We use the word "diet" loosely because we feel that it has negative, restrictive connotations attached to it and that we prefer to speak to you on about an eating plan that is targeted to what your body needs)
Download our Honest Guide to Weight Management.
Our aim is personalise your nutrition to the extent that you know exactly how much you should be aiming for in terms of your portions, to further inform your eating habits and choices of what foods you should be selecting.
Foods that you should consider when it comes to the different macronutrients are:
Protein
Lean meat, fresh fish like salmon, chicken, and for vegetarians quinoa and grains and lentils are all fantastic sources of healthy protein. If you are exercising then you should up your intake of protein for the best results.
Carbohydrates
Focus on complex carbs like whole-wheat breads and pastas, brown rice, and sweet potato. It should also be noted that although fruit and vegetables are also carbohydrates, they should be included in every healthy diet due to how many nutrients they hold.
Fats
Great benefits of fats are that they provide us with energy and do not result in fat. Eat eggs, avocados, nuts and seeds, and milk to get the full benefit of fats.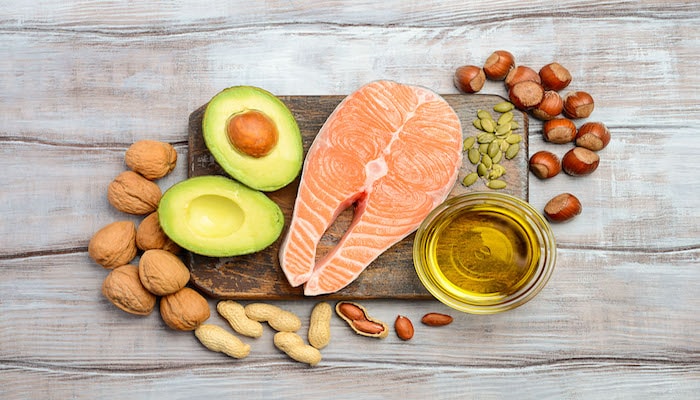 When you limit your intake of certain macronutrients, according to your sensitivities and predisposition as recommended by DNAfit, you also focus on provide your body with the quality of food that it needs.
Improvement of your diet is intrinsic to your health and when combined with training you will see how you will be feeling fitter, fresher, and younger, while seeing results quicker.
Discover Diet Fit, a tailor made plan made for you to get to know your nutritional needs.
Stay up to date with the latest tips, trends and advice from the DNAfit wellness team. Subscribe to our monthly newsletter, and we'll send you more helpful content straight to your inbox! Just fill in the form below. 👇