With June being Men's Health Month, men must discuss and grasp how their mental health plays a prominent role in their overall health and wellness. For centuries men have been putting their mental health on the back burner, but it's time to remove that stigma and recognize the issues that come with ignoring your mental balance.
Regardless of how you're feeling right now, there is always room for improvement. If you're a man fighting to understand how to take care of your mental health, then keep reading for some easy tips that will be sure to improve your emotional wellbeing:

1. Reflection Is Key
Men typically have a more challenging time processing their emotions as there isn't an expectation for men to discuss or express their emotions, unlike women. From an early age, most men are conditioned to hide their feelings. However, understanding and processing emotions in a healthy manner can prevent men from harming themselves or others. Reflecting on your feelings will help you recognize any unhealthy behaviour, and make it easier to track. Self-reflection can help shift your mindset and increase positivity by making sense of your thoughts and feelings, making it easier for you to navigate. Taking the time to reflect on your own emotions will also help your self-awareness. Which will in turn better your relationships and help you have a strong sense of who you are.
There are a ton of ways to practice self-reflection, like journaling. Journaling can be an easy tool to help you map out your mind's thought process, and give you an outlet to brain dump any uneasy feelings. Self-reflection is a great way to stay aligned with your mental health. But remember, like most things, it may take time. Although when done right, you will have a better sense of yourself.
2. Don't Forget To Enjoy The Little Things
Life can be stressful for many reasons, and whether you have one stressor or ten, it can be easy to fixate on what is causing you to stress rather than what is bringing you joy. However, appreciating the little things will nurture you and help you live a healthier life. Practising gratitude is an essential part of living that is often overlooked, but as cliche as it sounds, "enjoying the little things" can greatly impact your overall mental and physical state. Making it a habit to appreciate the things that bring you happiness throughout your day, whether that be your morning runs or spending time with your family, will help you be more present and happier.
3. Don't Be Afraid Of Self-Care
If certain aspects of your life are causing you unhappiness, don't forget that you are in charge of your life, so don't be afraid to revamp those negative areas! Change is a natural aspect of life, but often our brain sees change as a negative, although it can be a form of self-care. Self-care is needed to live a happier and balanced life. Typically self-care for men is not prioritized, but focusing your time on taking care of yourself can improve your emotional wellbeing. Self-care can mean a variety of things, like practising meditation, taking time for hobbies, or even reinventing your look.
While physical appearance isn't everything, it can have a great impact on your confidence and self-worth, make you a primary candidate for your self-care routine. Revamping your look can start from the areas you struggle with the most, like hair or skin issues. Hair can affect the way you see yourself and, for most men, it can be a symbol of confidence. This is why experiencing hair loss can feel distressing. If your thinning or balding hair is affecting your self-esteem, then consider a topical hair loss treatment to promote hair regrowth and treat hair loss. If you struggle with your complexion and feel as if your acne is holding you back from your most confident self, then take the time to build your ideal skincare routine to combat those insecurities. Self-care isn't all about focusing on your outer appearance, but making adjustments to help your confidence can have a lasting effect on your mental health.
4. Focus On Healthy Habits
Taking care of your mental health starts with consistently creating healthy daily habits. Ignoring your physical health as well as your diet can sometimes lead to stress and other mental health challenges, your mind and body are connected - we believe in the power of holistic health to trigger a more balanced life. If you want a personalised approach to wellness, you can take a DNAfit test to understand and learn effective stress management strategies that empower you to get personalised insights into your body's unique stress and sleep profile. Find out whether you're a warrior or a strategist and use this insight to improve your mental and physical well-being.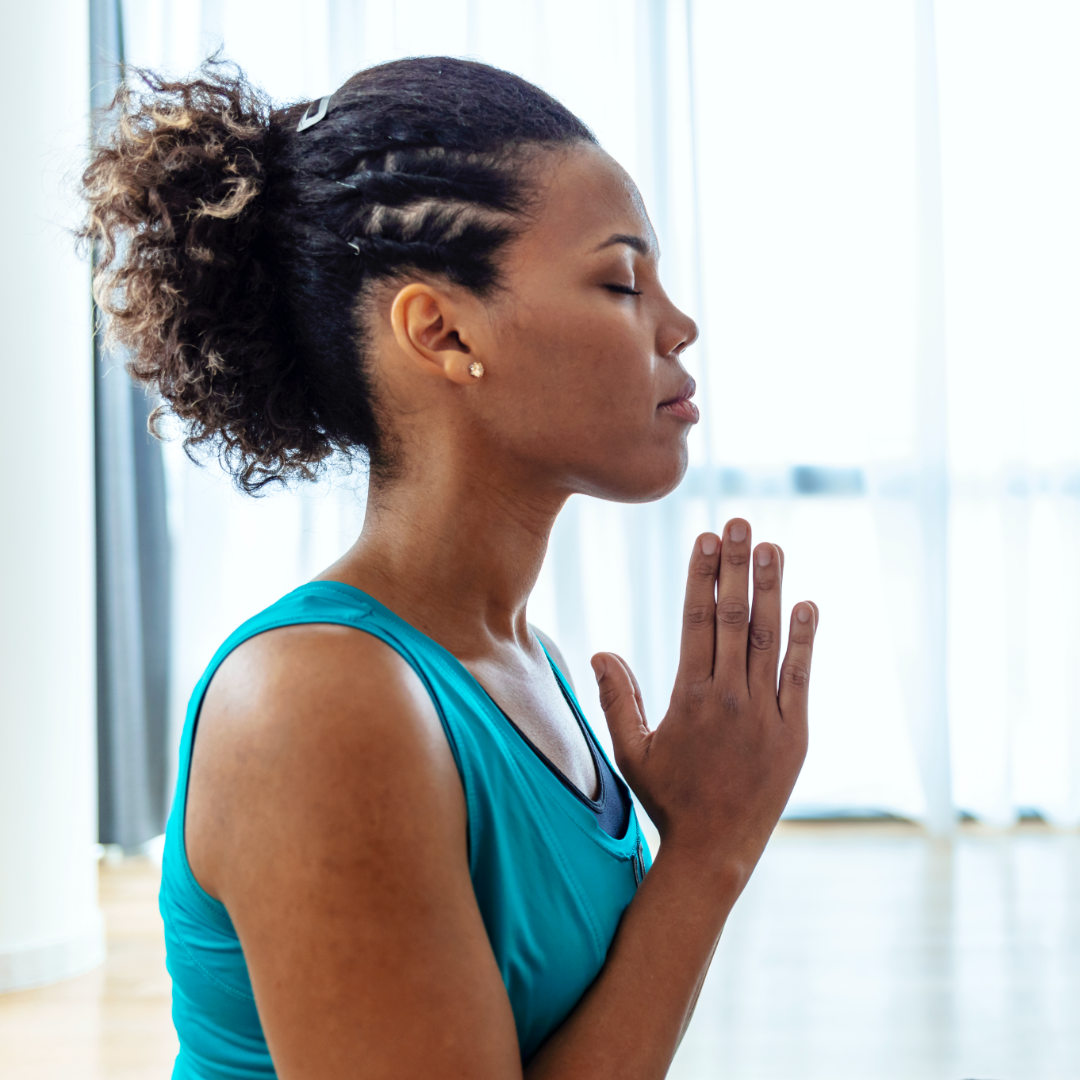 We can also give you training plans that are curated to your physical strengths based on your genetic makeup, goals and fitness levels. Regular exercise can improve a lot more than just your muscle strength, it can reduce your risk of developing some common lifestyle diseases, improve your quality of sleep, and help lower stress.
Having a healthy diet is another crucial aspect of your mental health, however, for some sticking to healthy eating habits is harder than it seems. Healthy eating is a form of self-care—just remember to be realistic with your approach. Establish small habits and stay consistent, start with incorporating more vegetables, fruits, legumes, nuts and legumes into your meals. Cook more meals instead of ordering out so you're in control of what goes into your food. Making easy food swaps like cutting sugary drinks with water, or swapping steak for salmon, are easy changes you can make to benefit your overall health.
5. Talk To The People In Your Life
As you progress in your mental health journey, don't be afraid to reach out to the other men in your life. There is often a stigma attached to men talking to other men about their feelings. However, this can not only be beneficial to you but allows you to create a safe space within your relationships too. Maintaining important and meaningful connections with your friends can also help you feel less isolated and provide you with a positive support system. If you're struggling with your mental health or have in the past, then lean on your support system. However, if you feel as though you need additional support then consider professional support. Your mental health always needs a fine-tune, and with an incredible amount of mental health resources available for men, do yourself a favour and ask for help if needed.
Your mental health affects all aspects of your life and at times it might seem overwhelming, but taking the time to manage it will only benefit you in the long run. Remember taking care of your mental health is an ongoing journey, but it's not a destination. Allow yourself room for trial and error because you can't force positive mental health, but you can achieve it!
For more on how you can improve your mental health, download our free 'Feel Fit' guide now for effective and practical insights that can help you achieve a more balanced life.