DNAfit leads breakthrough clinical trial that reveals your DNA may play a role in deciding whether you love or hate Marmite.
White paper identifies 15 genetic markers linked to Marmite taste preference
In a landmark scientific study released today, DNAfit has worked with Marmite to discover the reason why we 'love it or hate it' – revealing that the answer may be in our genes. Over the past 12 months DNAfit, one of the UK's leading genetic testing centres, has aligned with the iconic British breakfast spread to conduct a clinical trial to determine a biological link to people's taste preference for Marmite.
Coined 'The Marmite Gene Project', the latest ground-breaking study from DNAfit has scientifically shown that people are born genetically more likely to be either 'lovers' or 'haters' of Marmite, and conclusively shows that there is a genetic foundation to Marmite taste preference.
The Marmite Gene Project recruited more than 260 healthy adults, with an equal split of men and women taking part across the UK. Study participants were first asked to taste a 2g serving of Marmite on their tongue for 10 seconds, filling out a questionnaire to identify their assumed 'love or hate' Marmite taste preference and their reaction to Marmite once tasted.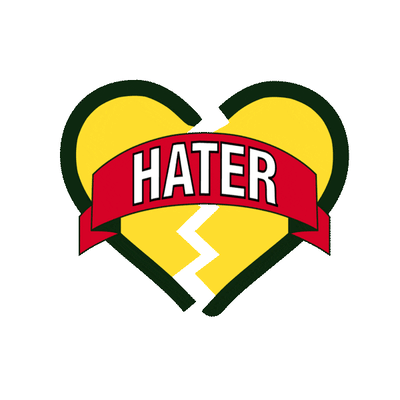 Saliva cheek swabs were then taken from each participant to obtain DNA samples that were sent for genetic analysis to identify SNPs (single-nucleotide polymorphisms) associated with Marmite taste preference. More commonly known as 'snips', SNPs are single DNA building blocks that have an impact on specific traits.
A whopping 8,760 hours were spent swabbing, analysing and interpreting results by members of DNAfit's research team. The Marmite Gene Project has identified 15 candidate SNPs that are linked to Marmite taste preference.
Thomas Roos (MSc Biology & MSc Clinical Research, Stanford University), Principal Investigator of The Marmite Gene Project at DNAfit, said: "Our research indicates that Marmite taste preference can in large parts be attributed to our genetic blueprint, which shows that each of us is born with a tendency to be either a 'lover' or a 'hater'. Our data reveals that there are multiple genes that contribute towards this, and it is a really exciting discovery."
However, Roos also offers hope for all Marmite lovers hoping to convert friends and families to the 'love' side of the spectrum.
"Like anything in genetics, taste preference is dictated by both nature and nurture. Our environment can impact our taste preference as much as the genes we are born with."
A Scientific White Paper will be available from Thursday 7th September detailing the full findings. The same day, DNA test kits will be available to buy so people can discover for themselves whether they were born Marmite lovers or haters. Get your testing kit HERE!
The Marmite Gene Project is the latest step in DNAfit's work as a UK company leading the way in understanding the impact of highly personalised nutrition and fitness genetics. In 2016 the brand published the first ever peer reviewed study that revealed focused 'genetic inspired' training can deliver almost three times the response rates as opposed to unguided 'one-size-fits-all" training. They also recently launched the Startline Project, seeking to analyse the unique genetics behind 1,000 of the world's leading elite athletes.
Avi Lasarow, CEO of DNAfit, said: "Advancing technology means we live in a world of increased appetite for highly personalised food and fitness information. These fascinating findings show again how each day we are understanding more and more about the role that genetics play in our daily lives. The mystery around Marmite is one of the great British food debates, and we are proud to have led this exciting research project."
Philippa Atkinson, Marmite Brand Manager, said: "For over a century we too have been questioning why the nation are so clearly divided between love or hate for Marmite. Finally, we have the answers. The DNA data provides a glimpse into our taste preferences. While it's fascinating looking at the data on this scale, the fun really starts when you test your own DNA and begin to delve into your own genetic make-up and see if you were born a lover or hater of Marmite."
Find out more about the science behind The Marmite Gene Project in this short film and join the conversation using #MarmiteGene.
Stay up to date with the latest tips, trends and advice from the DNAfit wellness team. Subscribe to our monthly newsletter, and we'll send you more helpful content straight to your inbox! Just fill in the form below. 👇