Being closer to the food you eat means understanding it better, and once you have done a DNAfit test and receive your results it's very important to concisely understand what nutrition you need to be getting, and what you should be cutting out of your diet in order to live a healthier life.


But there's a caveat because meal prep, in itself, takes time and is sometimes difficult to get your head around. We know this, and this is why we've brought you some really helpful tips to optimise the way you meal prep to make it easier and more efficient than ever!
Set a day aside to meal prep
Sunday is often touted as the best day to meal prep, because a majority of people have office jobs and have weekends off, so if you have this luxury then you should consider making your Sunday funday a day in the kitchen.
However, if you work weekends then you'll have to find a time that fits into your schedule and will ensure that you have enough time to actually prep your meals. It does take time and a whole lot of effort so you need the peace of mind of having a day off without any interruptions.
Plan out your meals beforehand
A good way to get your meal prep started on the right food from the offing is to write what you're going to make for each meal down. Making a list of the foods that you'll eat every day also ensures that you won't get bored with your meals…
You'll see what days you're having, for instance, tuna salad or lasagne, a bowl filled with nuts or a wrap filled with yummy goodness. Having the same meal each day at the same time can be an effort in itself, and this is why it is important to get your plan down before you take action. By planning your meals, you can also balance your diet out properly with the right amounts of carbs, fats and protein. It's a no-brainer than optimum health relies on a balanced diet and by setting out what you're going to eat on what day you can be the master of your destiny.
Make sure you have the right containers
Containers are probably one of the most crucial aspects of all, because this is where you're going to be storing each of your meals. Once you have made your plan, you'll be able to see how many large meals, and how many smaller meals you need to prepare.
There'll also be meals, such as oats and berries, where you'll simply need to add a bit of water and heat up in no time, and so that calls from a different container to, say, the one you're going to be storing coleslaw in. After you've assessed what you need, buy the relevant containers and voila, your fridge will be packed (neatly and nicely) to the rafters.
Buy all your ingredients in bulk
You've written everything down, have a day set aside, and you have your containers. Now it's time to go shopping. You should focus on buying your ingredients all at once because not only is it cheaper, but it cuts out the likelihood of you having a few foods missing.
A shopping list is also important because you'll then be able to easily tick off what you have and what you need, and act accordingly. Many of the food items that you'll buy should not be easily perishable, take this into account before you set off buying things that more than likely will go off – or, looking back to your plan, put those perishable meals at the beginning of the week and ones that will last longer at the end.
Pick up a recipe book or use the internet
Once you get into a rhythm, you'll find that cooking is really fun and you'll become more and more adept at making the food that you love. But even those can get a little bit tiresome.
It's a good idea to pick up a recipe book or scour the internet for other creations that you can use to put yourself and your newfound skills to the test. You'll have people practically drooling when you bring out your average container, but reveal that it contains restaurant-quality food.
Focus on being able to cook everything all at once
Because you'll be limited for time, you should also learn to multitask. This means that while you're chopping up your vegetables, you've got your soup simmering and steak grilling in the oven.
You should be able to keep track of everything all at once, and after you've mastered this art you'll see how quickly your meal prep goes by, compared to when you're only focused on making one thing at a time – which can be laborious.
Label everything!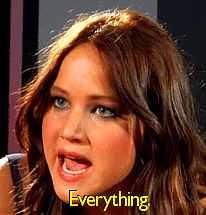 This is a must! Even though you can use your eyes to check and see what's in what, there may have even been confusion when you were packing everything into its containers all at once.
By labelling everything, you get the chance to not have to spend time checking to see if what you've taken is what you're meant to be eating that day. You may be saying – I'm making all this food so it shouldn't matter when I eat it – and you're right, but what also comes up is the fact that some of your foods are more perishable than others, and you'll want to be getting a balanced diet every single day.
Get your friends involved
Even though cooking and meal prepping can also be a relaxing exercise where you're in your groove and enjoying yourself, it's not so unheard of to include other people in your Sunday prepping.
Not only will you be motivating your friends to eat healthier and prep their meals as well, but socialising on a Sunday is always fun and then you won't feel left out of any other activities. Simply invite your besties over, try a few new things, and make your meal prep fun.
Discover how to build your perfect meal, with carbohydrate & fat response, take control of your long-term health with personalised nutrient recommendations with Diet Fit.
Stay up to date with the latest tips, trends and advice from the DNAfit wellness team. Subscribe to our monthly newsletter, and we'll send you more helpful content straight to your inbox! Just fill in the form below. 👇