If the thought of planning your weekly meals makes you want to tear your hair out, you're not alone. Luckily, our wellness team have come up with some healthy, 15 to 20-minute, kid-friendly meals that you can whip up after work without breaking a sweat.

Most of us hate trying to plan midweek meals. The last thing anyone feels like after a tough day at the office is slaving over the stove! But how do you stay healthy, and avoid turning to takeaways, when you're too exhausted to lift a finger - let alone prepare dinner for the family?

Meal prepping is one way to tackle the midweek menu challenge. However, when you're cooking for kids this can be a difficult strategy to get right. Not only does this require a massive amount of fridge and freezer space, but children are easily bored eating the same thing night after night. That only really leaves you with one option: to cook a fresh meal every day. That's quite a hefty task.


We thought we'd help make your life a little bit easier by providing some kid-friendly (and extremely simple) recipes.


Healthy meal ideas
There's nothing worse than staring blankly into your grocery cupboard and only seeing a single tin of tuna. Our wellness team have the perfect solution for your single tin of tuna.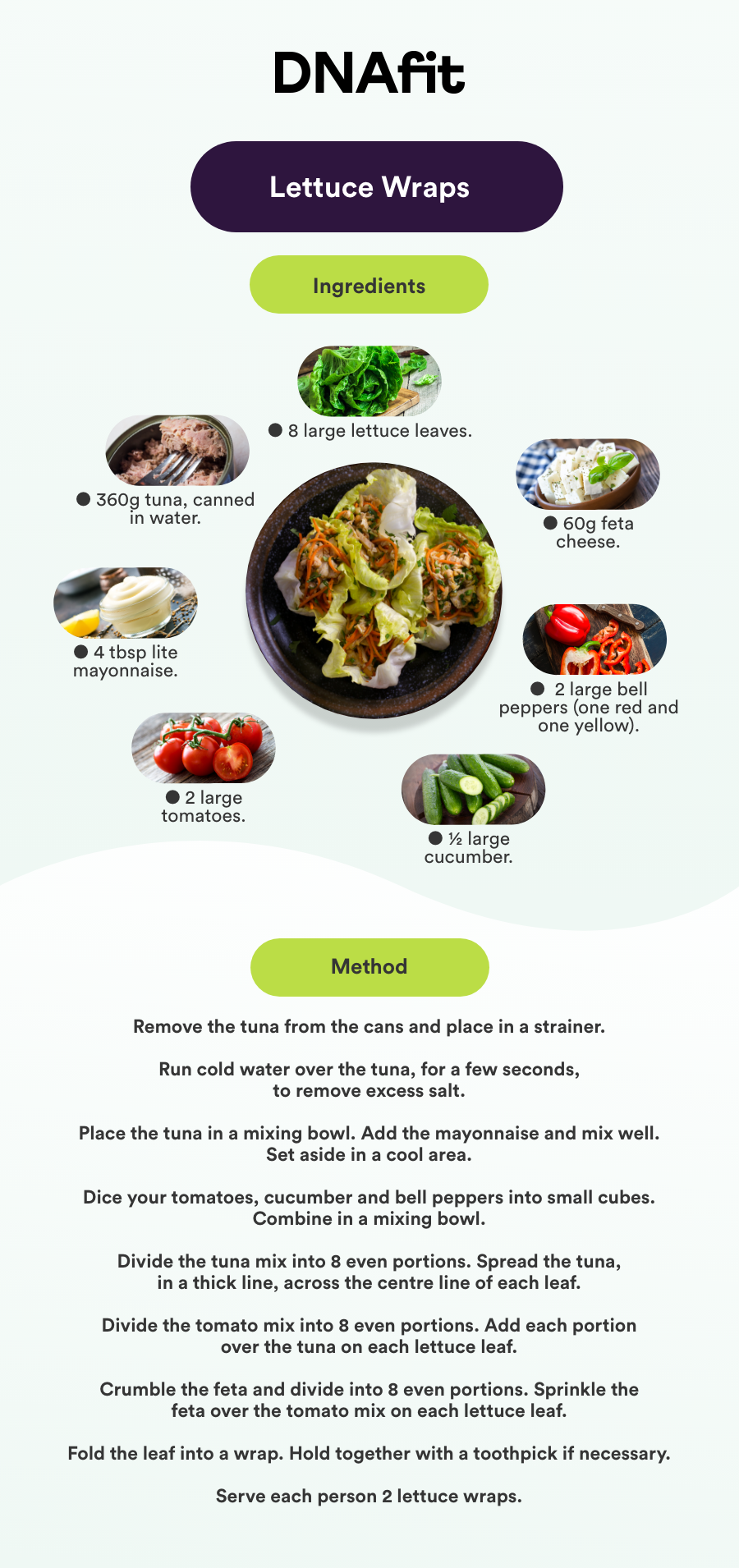 For a fun twist on the classic tuna mayo wrap, why don't you replace the traditional wrap with lettuce leaves? While the leaf itself isn't important and won't affect the taste of your meal it's probably wise to use a larger leaf, such as iceberg or butter lettuce.
The best part about our Tuna Wraps is that they can be ready in 15 minutes!
Our second-midweek meal is an old faithful. It is the perfect comfort meal, for when your day has been really hard and all you crave is a hug, a bottle of wine. Never fear, Spaghetti Bolognese is here!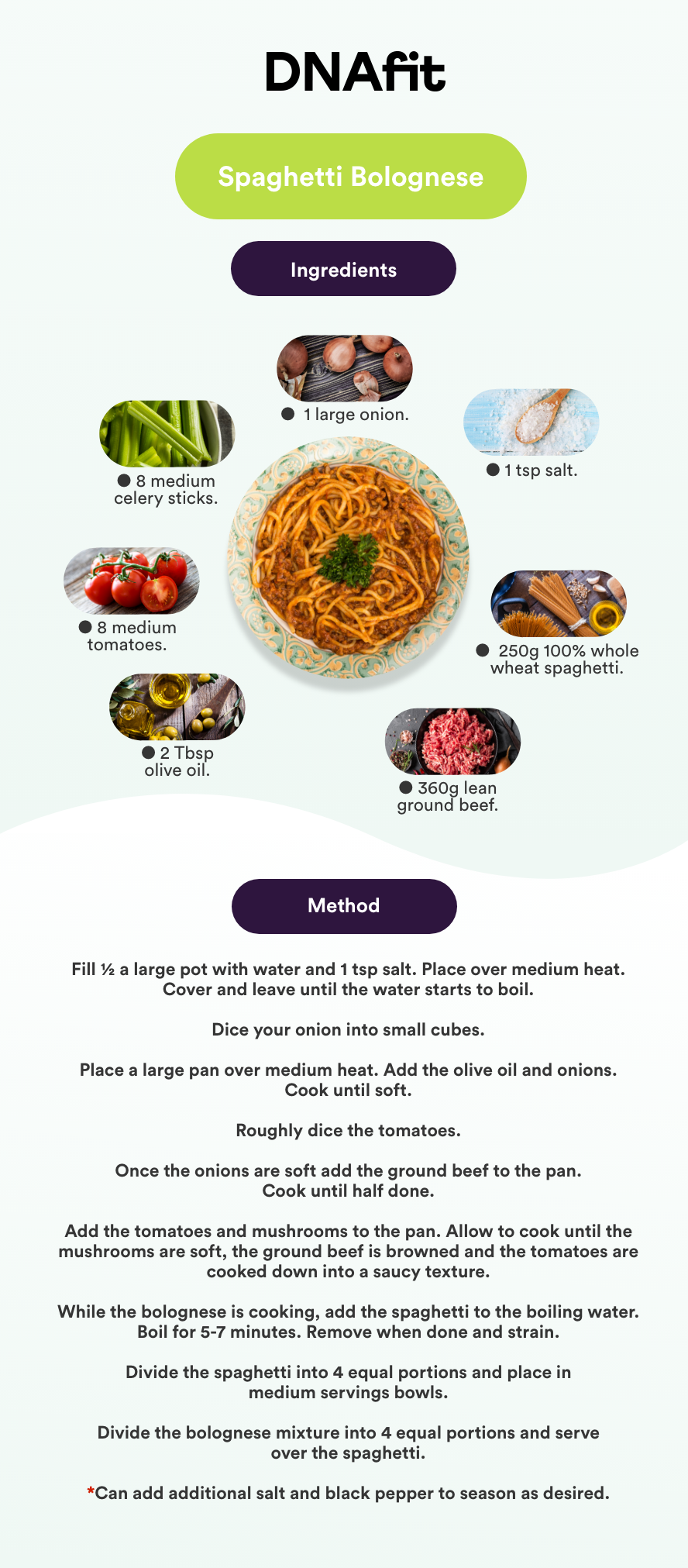 Our rich and meaty spaghetti Bolognese can be ready in 20 minutes and is a guaranteed crowd pleaser. It's also the perfect meal for those inbetween evenings, when it's too cold for a salad but not warm enough for stew.
For a truly quick and hassle-free meal, try our quick and easy chicken stir-fry with crunchy veggies.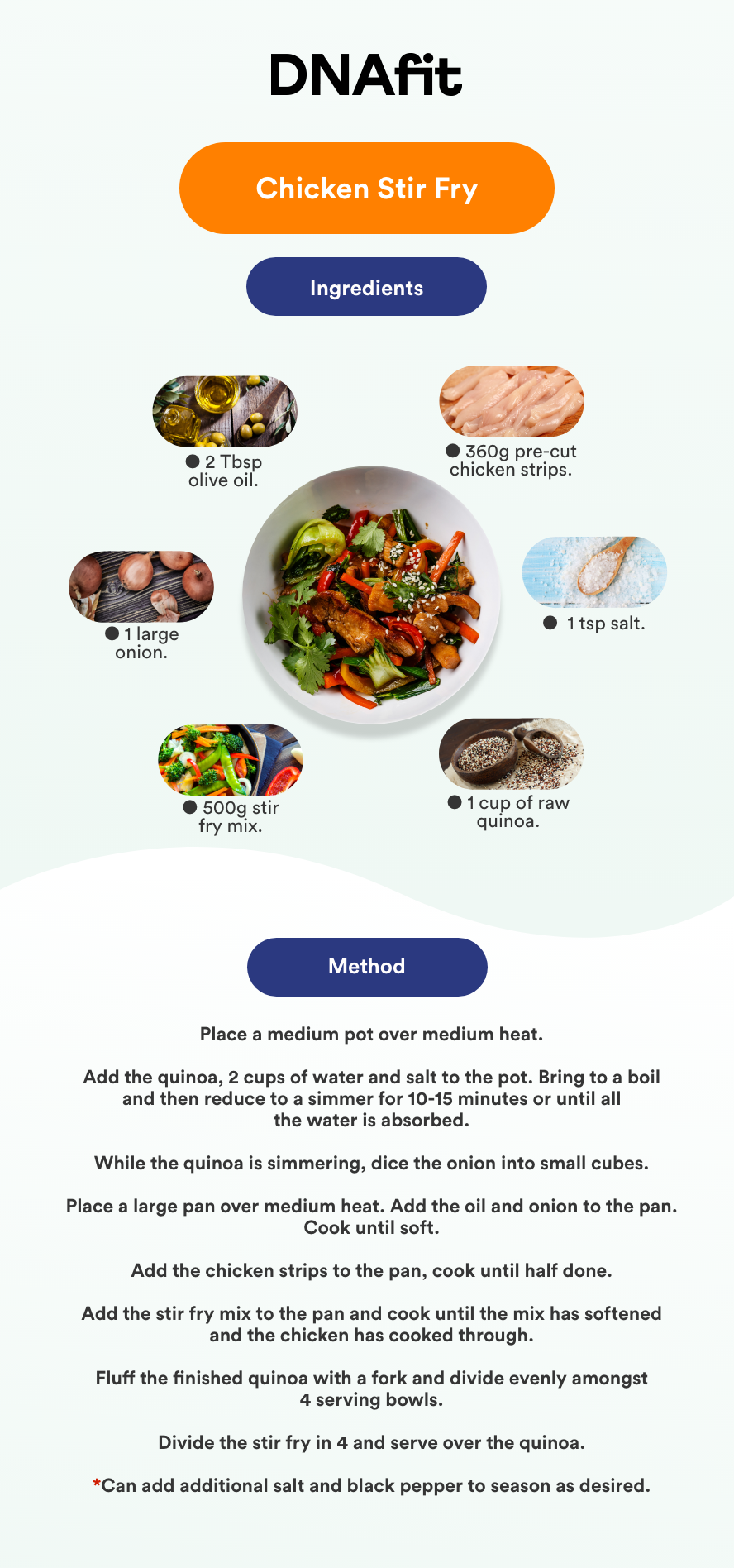 Our cheeky chicken stir-fry is packed full of protein which will keep tummies fuller for longer and will be ready in 20 minutes.
An important aspect of eating properly is ensuring that you get your recommended daily allowance of Omega 3 fatty acids and fish is the easiest source of these fatty acids.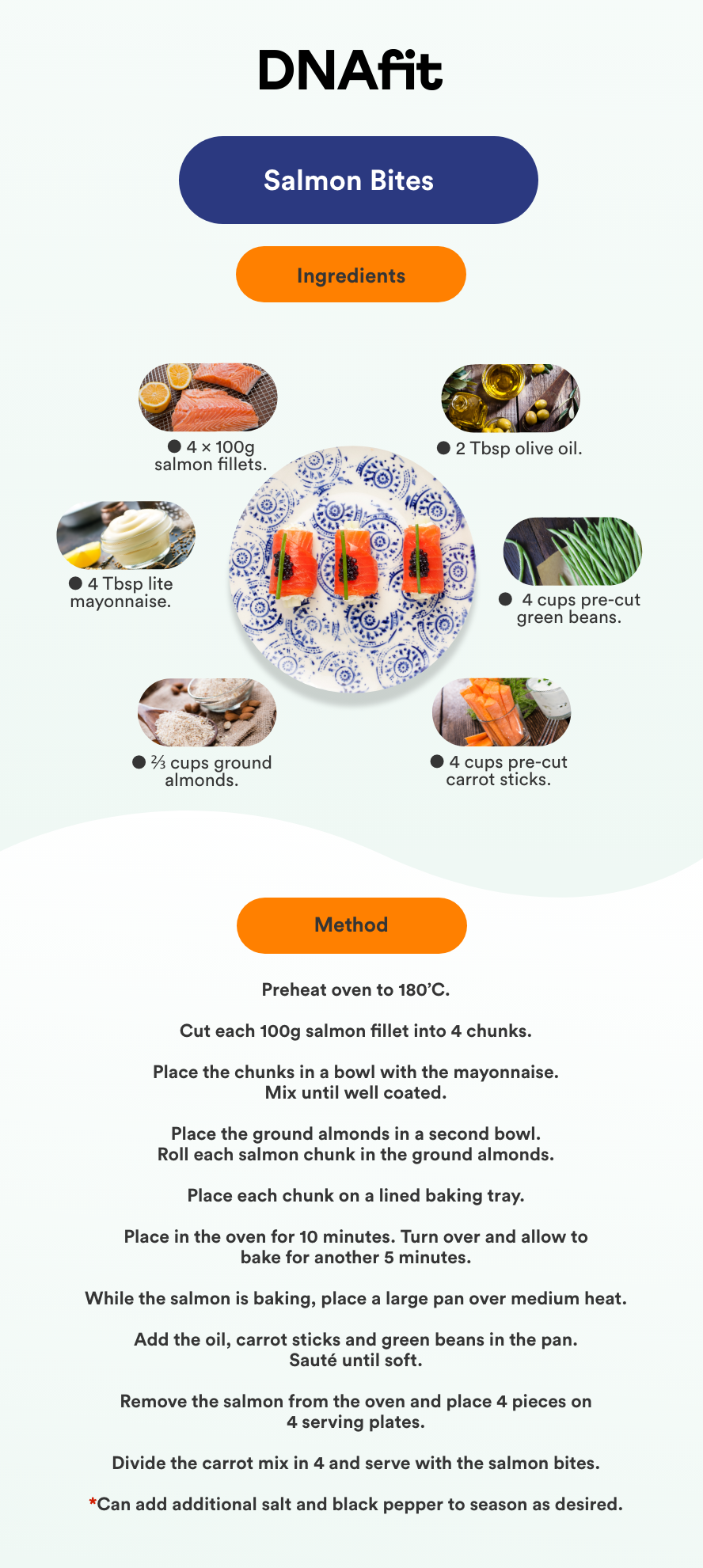 While it's not always easy to ensure you and your family eat properly, our salmon bites are here to save the day! They are so delicious that even your kids will enjoy them and they are ready in a flash. These beauties only take 20 minutes to make and a minute to enjoy.
"Brinner" (breakfast for dinner) shouldn't only be reserved for Sunday nights. A healthy omelette is a perfect midweek meal and it certainly isn't boring, we've added chopped spinach, feta and mushrooms to make sure your meal isn't only flavourful, but also nutritious. One handy and helpful tip we thought we'd share, if you want your omelettes absolutely light and fluffy, add a teaspoon of cold water in when whisking up your eggs.
The best part about omelettes for dinner, it will be ready in 15 minutes.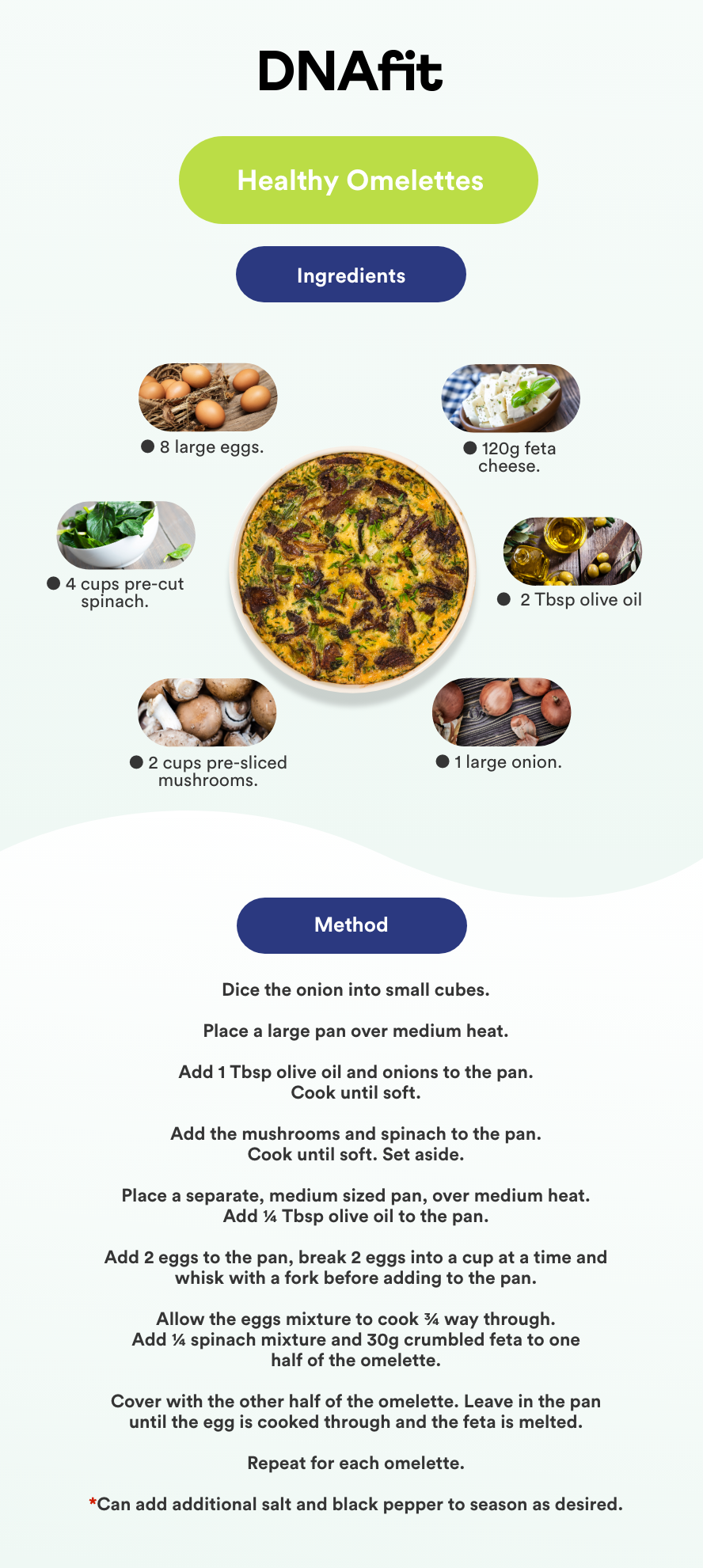 If you want to add a little bit of sunshine and fun into your meal, we suggest this fun and fruity avocado and chicken salad.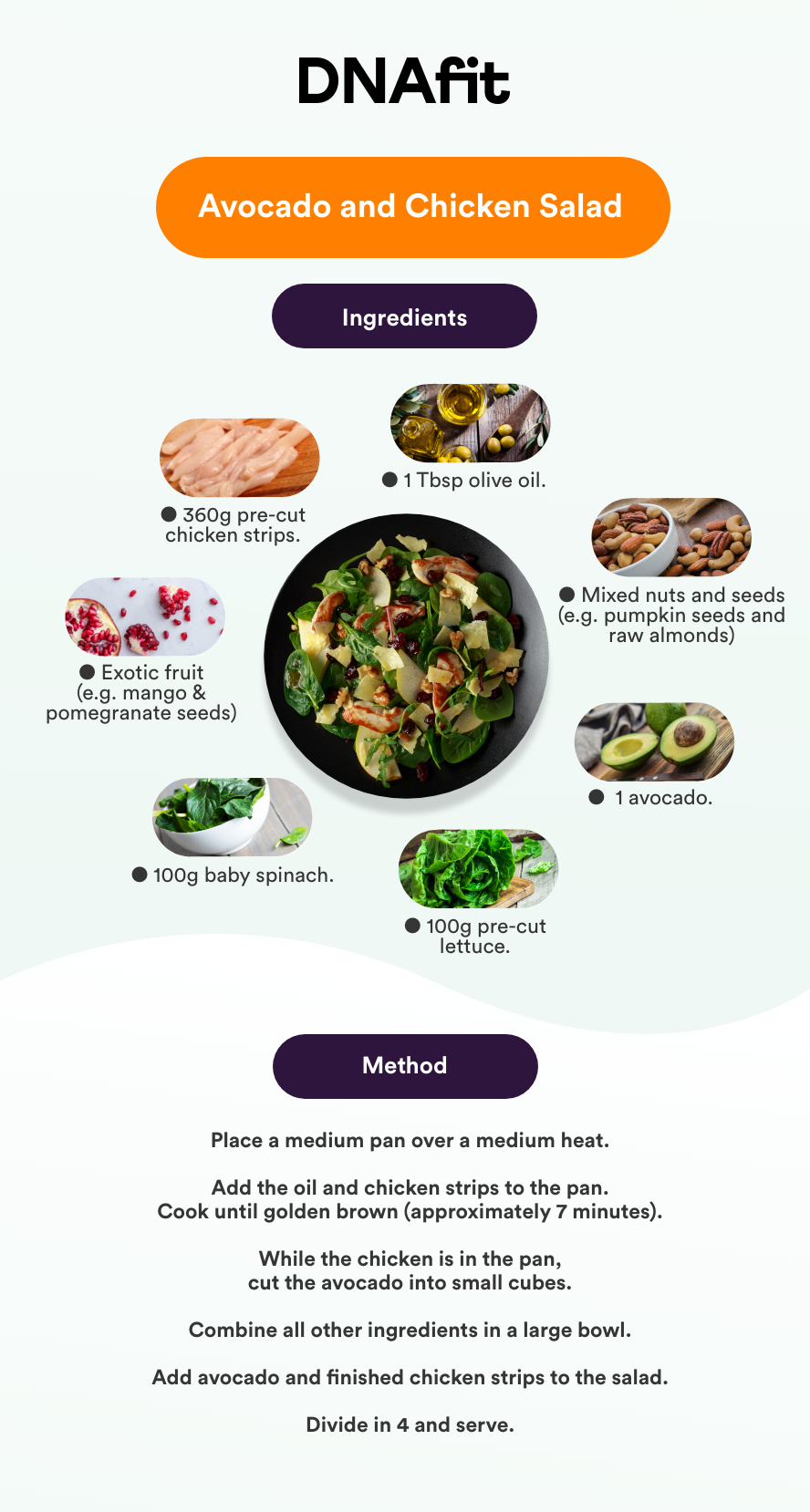 A medley of bright colours and fresh flavours from the mango, pomegranates and avocado it's a simple salad that requires very little preparation and will be on the table in 15 minutes. So, it really doesn't matter that you missed your bus or footie practice ran late.
Beat the midweek meal slump
Let's face it, at the end of a busy day we barely have enough energy to think of one meal, let alone two that will keep both adults and children happy. A lot of the time it's easier to stop off on your way home and buy a ready meal or takeaway just so we don't have a) think to ourselves, 'what should I eat for dinner' and b) endure the groan of disapproval upon announcing to your family that tonight will be toasted sarnies.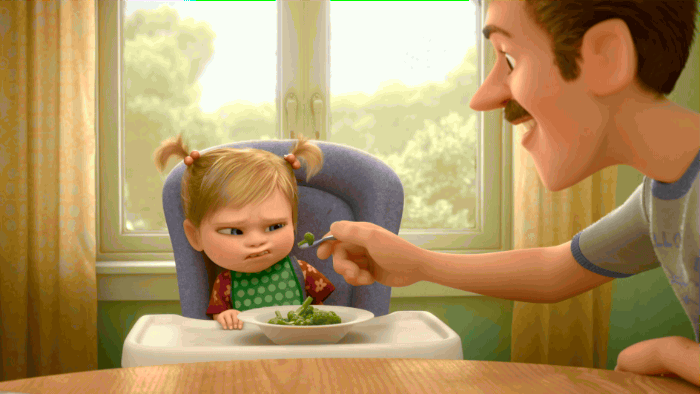 Image source: Giphy
But making dinner doesn't have to be a chore and it certainly doesn't have to take hours or preparation and cooking. As we have shown you above making a quick, easy dinner is as easy as 1,2,3 and will certainly keep the kids happy (and healthy).
To learn more about healthy eating and what our bodies need in order to thrive, download The Beginner's Guide to Healthy Nutrition. Our wellness team created this Guide (packed full of expert tips and advice), to help you master the art of a balanced diet.
All working mums and dads will know that finding a happy medium will ever be an easy task and we hope that our selection of quick dinner ideas will help take the pressure off their shoulders, especially on those days when you feel that the world is falling down around your ears.
Always remember that you are doing a great job, and there is always the option of cheese on toast if our easy dinner ideas have all been shot down.
Bon Appetit!
Stay up to date with the latest tips, trends and advice from the DNAfit wellness team. Subscribe to our monthly newsletter, and we'll send you more helpful content straight to your inbox! Just fill in the form below. 👇