Just when you thought it was over, another holiday and weekend of excess returns to threaten your diet and your willpower, but you're stronger than that, right?
It's easy to get carried away but we've made sure to keep you in line without restricting the fun too much by providing you with these helpful tips to enjoy your Easter and get involved in the traditions without stunting your progress.
Get creative with your eggs
Sure, chocolate Easter eggs are the go-to over this weekend, but they don't have to be, especially when you're aiming at being healthier!
The trick is that you can get really traditional and hard boil your eggs, full of healthy cholesterol, and once that's out of the way you can go ahead and dye them a wide array of colours and patterns!
They also make for much better Easter eggs for the hunt because they won't melt in the sun and they'll stand out once decorated.
Choose lunch over dinner
Dinner on a long weekend with friends can always go either way but tone it down and go for something more relaxed this Easter by choosing lunch.
This way, you'll be able to serve your colourful salads and enjoy quality time with your family and friends during the day. It also means that everyone will be tired out a bit earlier than usual and you'll be able to have an early night and an early morning to get up and do anything that needs to be done.
Choose dark chocolate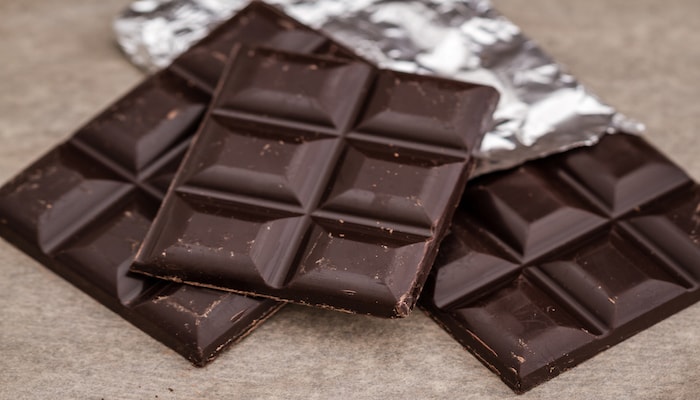 Dark chocolate is rich in antioxidants, similar to red wine, and is the healthiest sweet option providing that you don't overindulge.
Why not try making your Easter eggs out of it and gaining some nutrition when feasting!
Make whole wheat hot cross buns
Hot cross buns are an Easter staple and although the thought of so many refined carbs and fat is enough to make you shudder, there's always another way…
Make your hot cross buns out of whole wheat and substitute the icing and sugar with honey. That way you can still keep up the tradition but putting a healthy spin on it won't make you feel as guilty.
Get clever with your lamb roast
Roast lamb is consumed wholeheartedly on Easter Sunday and is pretty much the staple food that holds your family and friends together.
Although it does contain protein and B12, it also is quite fatty and its saturated fat content is quite high. Due to this, you can take steps to minimise the amount of saturated fats by roasting it with the potatoes and vegetables and cutting off visible fat.
Watch your portions
A lot of the reason why many people struggle to lose weight or keep off the excess of the holidays is because their portion sizes are way too big, and they don't have to be.
By filling up on healthy foods and minimising the amounts of foods that are high in refined carbs, fats and sugar you'll be able to feel fuller for longer and stick to your diet without looking like you don't want to be involved in the festivities at all.
Get involved in high intensity egg hunting!
Most of all, Easter is about having fun! And we want you to have as much as possible, even if it means making some sacrifices for the benefit of your health and diet. But there's so much more to family gatherings than food.
One idea is to turn the normal, run-of-the-mill Easter egg hunt into a high intensity exercise where you have to clamber through obstacles and do everything at high speeds through the use of challenges in order to get your painted eggs.
Enjoy a healthy easter with Health Fit, our most comprehensive plan with insights to your nutrition, fitness and overall wellness!
Stay up to date with the latest tips, trends and advice from the DNAfit wellness team. Subscribe to our weekly newsletter, and we'll send you more helpful content straight to your inbox! Just fill in the form below. 👇