Covid has changed how many of us think about our relationship with health and wellness - previously, it used to be an individual endeavour but 2020 and 2021 saw many people taking health as a collective effort that is focused on prevention rather than cure. Many people recognised the value of investing in prevention rather than treatment, leading to a movement that advocates for a more proactive approach as opposed to a reactive approach to health and wellness. This development also saw people across the world begin to prioritise both their physical and emotional health, understanding that a holistic approach to the body will have a positive effect in the long term.
This new way of thinking about health is expected to continue into 2022, so we are here with Christmas gift ideas that can equip you and your loved ones with the tools to live healthier and happier lives. These are gift ideas that are practical, while also showing that you care about the future of their well-being - because loved ones that get healthy together, stay together.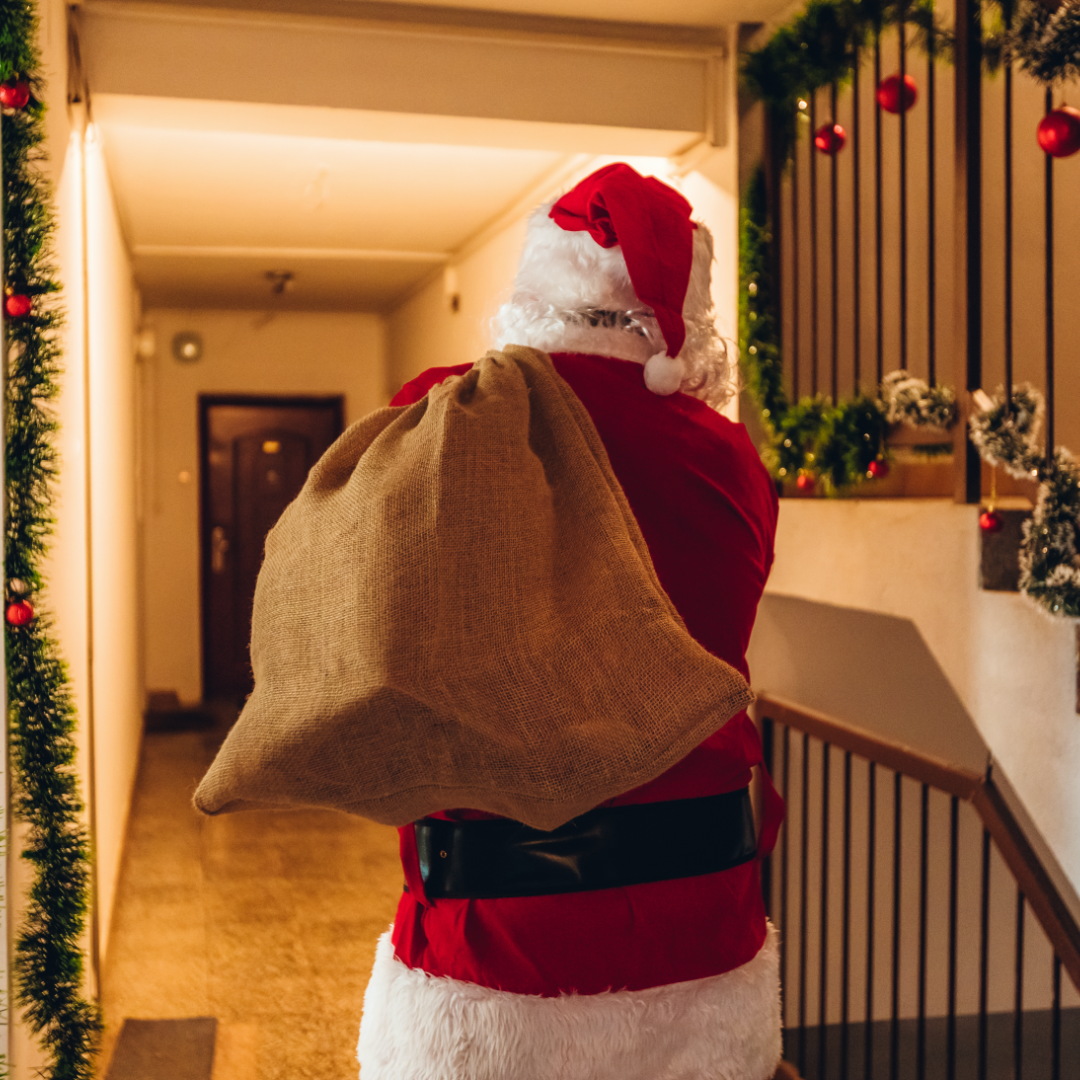 Here are our top wellness focussed gift ideas that should probably be on their Christmas wish list:
1. One-year subscription to their favourite meditation application
Meditation has been proven to have many mental and physical benefits, such as reducing the effects of anxiety, depression, and everyday stress, as well as improving overall sleep quality. So why not get your beloved a one-year subscription to their favourite meditation apps like Calm or Headspace? This is a gift that they can take anywhere they go, which means they can think of you every time they OOOOHHMM to find their Zen... These kinds of apps and platforms have become an essential part of many people's lives because they empower you to take as few as 5 minutes for yourself in between your busy life schedules.
Meditation is a tool people tap into, whether it be to start, pause and or end their day. Hence this gift subscription gives the people you care about a year—or a lifetime—of access to the app's library of guided meditations, sleep sounds, focussed music, and more. Pick the app that best meets the needs of the gift receiver, keeping in mind that there are different types of meditations out there - with options that cater to mindfulness, mantra, spiritual, visualisation, relaxation, and many more. Make this the gift that will empower your loved one to "keep calm, breathe and carry on".
See our mindfulness blog here for more on the benefits and what science has to say about this ancient practice.
2. Healthy meal delivery subscription
This is an ideal gift for parents or friends who have a busy life but still want to eat healthily. We all know that life often gets in the way of our healthy eating habits, so what better way to help your beloved than getting them a meal subscription that ensures that they wouldn't have to worry about shopping and food preparation for a whole year? Their only job would be to receive the package and eat so they can meet their nutritional needs. This is especially great for the person you know who always forgets to buy groceries (never mind cooking) which ends up in them reaching for unhealthy fast food alternatives while on the run.
Covid times saw the meal delivery market grow in the UK as more people avoided crowded supermarkets, which means there is a lot more variety to choose from that caters to diverse diets and preferred nutritional choices. You can get a customised subscription box that is personalised to your loved one's dietary needs through meal delivery services like Daily Harvest Custom Gift Box that only require the recipient to heat or blend the meal, or the likes of Sunbasket that offers both ready-made meals and meal kits, both featuring fresh produce, organic proteins, and compostable packaging. There are also services that specialise in plant-based meals, such as Allplants. And if you're looking for something more bespoke that's full of raw ingredients, the likes of Gousto and Fresh Fitness Food can deliver just that. Just think about what would make the gift receiver's life easier and go for it. They will thank you every time they enjoy a meal they didn't have to sweat hard in front of the stove for.
3. White Noise Machine
The white noise machine is one of the best gifts to give to either a spouse, parent or a friend you know has difficulty falling asleep. What exactly is it? White noise is made through a combination of various sounds at different frequencies that are audible to the human ear. With a white nose-making machine as a gift, your loved one can not only get to sleep but also stay asleep. Hence according to researchers, the sound helps block out other external sounds to enable sleep.
Sleeping is important because it means they are better equipped to make healthier choices going into the new year. With research finding that there is a connection between poor sleep quality and making the choice to eat unhealthily. This happens because according to scientists, during the night, our brains flush out the waste build-up from the day and "cleanse" itself. Inadequate sleep clogs up our brain and slows the impulses between neurons, in turn making us a little slower overall. This ensures that our brain is in a state to make decisions that are good for our minds and bodies in the day.
This is why people who get adequate rest experience less hunger, and their weight loss is more likely to come from fat. Those who sleep less tend to have a bigger appetite and feel less satisfied with meals. So sleeping for at least 7 hours a night is essential if you're trying to lose weight. Also, people who don't sleep adequately are less likely to have the motivation to workout after a restless night, therefore, affecting one's fitness goals. So, empower your beloved's holistic journey by giving them the gift of sleep so that they are rested enough to achieve and maintain their health and fitness goals.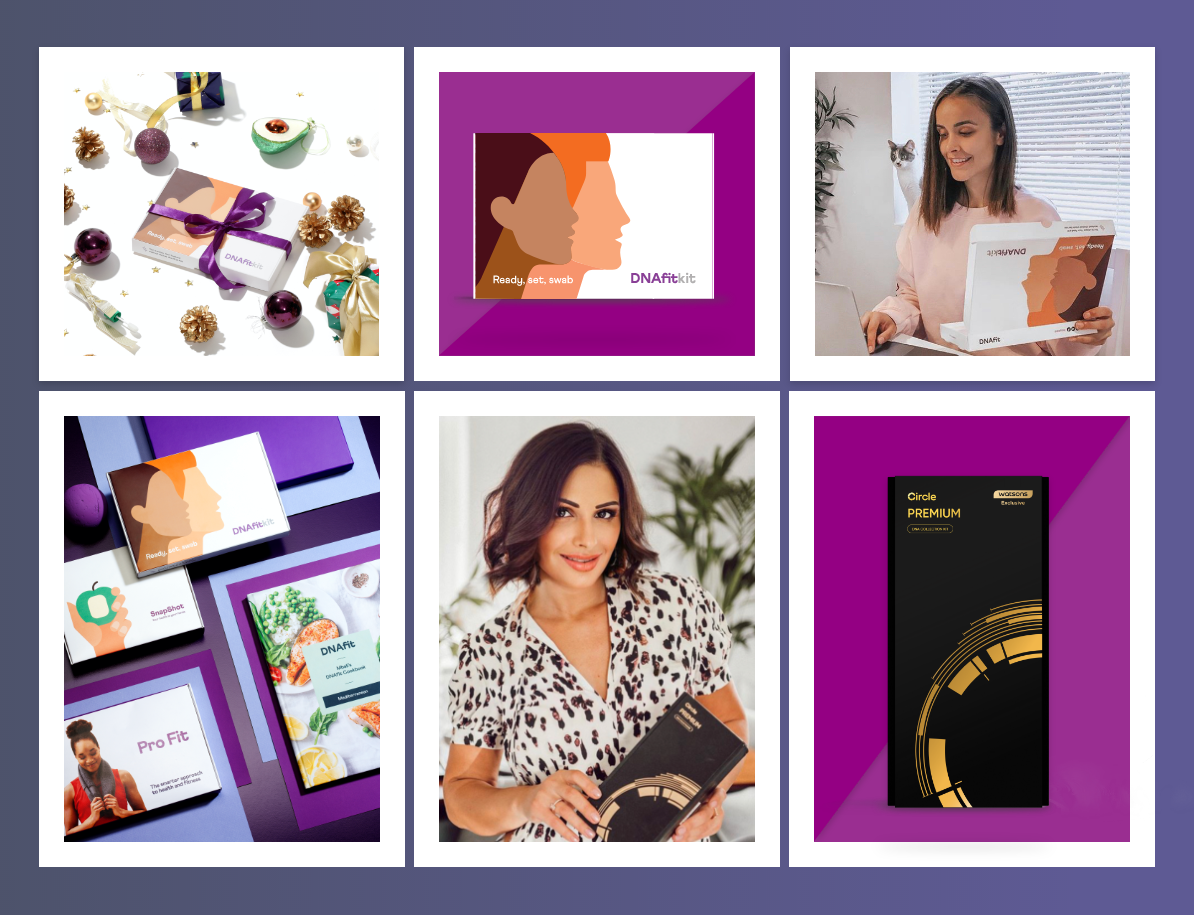 4. The DNAfit test kits to revolutionise your chosen family's health and wellness journey
We all know that one person in our lives who's been meaning to get one of our DNAfit test kits but hasn't come around to it - why not give them a surprise of their life by gifting them a Health Fit test to get them started on a new DNA inspired holistic wellness journey. With this kit, they will unlock a selection of in-depth and easy-to-use genetic insights to help personalise their diet.
OR get your whole family Circle Premium kits during our Black Friday sale at 40% off to uncover what genetics says about your family's risks for diseases like cancer, diabetes, and heart disease. This is the kit that puts the power back into your hands by equipping you with the power of awareness and knowledge so you can either prepare and or prevent in some cases.
The information you and your family will discover about yourselves is a lifelong investment that allows your clan to take proactive, preventative measures to ensure a long, happy and healthy life. Did we mention that Circle gives you access to +500 reports in 20 categories that cover important areas? This is the gift of a lifetime that your loved ones will never forget.
5. A beginner's fitness kit
This is for someone who is at the beginning stages of working out and staying fit - a starter kit with resistance bands for strength training, small weights to improve muscular endurance, a comfortable mat, skipping rope to burn calories, and a smartwatch so they track their progress. The kit can be just the encouragement they need to keep going while letting them know that you support them. You can customise the items on Amazon depending on what they don't have in their home gym.
The idea here is to gift them with essential workout tools that they can use every day, even better if it's items that are easy to pack so they can take them wherever they may be travelling to this season.
6. Portable blender
Over the Christmas season, many people are out and about either travelling or going to social gatherings. This is also the time of year when it's easy to overindulge with limited healthy eating options around - so why not get a blender for the person you know could use this.
Here are the pros of owning one of these:
It's very compact, easy to carry around, and clean


It makes things easier and quicker when preparing healthy snacks, drinks, and soups, even in a rush.


Your loved one can prepare a post-workout smoothie, a fresh juice, or a meal-replacement shake in less than 1 minute. No excuse for why they couldn't have the healthier option.


If the gift receiver is into outdoor activities like running, hiking, camping, and going on adventures then they will love a portable blender. Since they require no electricity, they are perfect to take anywhere.


Did we mention that this gadget can also benefit parents a lot? Encouraging kids to eat more fruits and vegetables can be a difficult task and many parents struggle with convincing their toddlers to eat their greens. This little gadget means that you can give them juices and smoothies packed with the nutrients they need.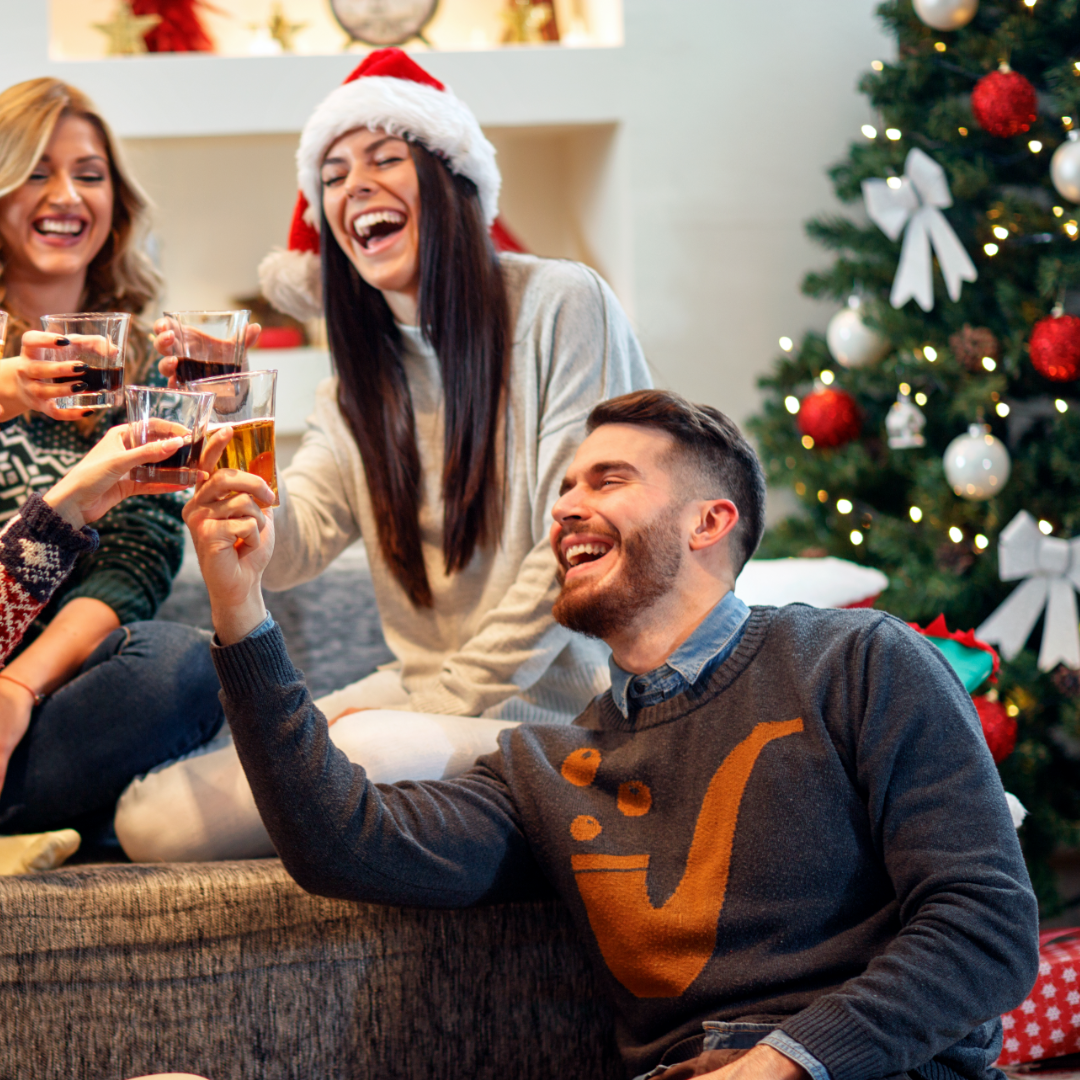 We hope you find the perfect gifts that will empower your beloveds to kickstart their health and wellness journey.