Still trying to find a perfect gift for that friend who is really into exercise? Don't worry, at DNAfit we specialise in this sort of thing, so take a look at five quick gift ideas for the fitness fanatic in your life that'll be sure to go down well:
1. Foam Roller
Recovery is almost as important as going to the gym and working out. During the periods of recovery is when your body builds muscle and adapts to stress of exercise.
A foam roller is the perfect all-in-one solution that 'irons out' all of the kinks and reduces pain and inflammation. Your friend's body will never feel better after an intense training session with one of these.
2. Yoga Bag
Is your friend into the meditative practice of yoga? Are they a secret zen master, hell-bent on twisting their body into various difficult poses? If so, then this gift buying thing just got way easier than expected.
You know what the most frustrating part of yoga is? Dealing with the admin of putting all of your stuff everywhere. People who do yoga don't need the extra baggage of smartphones, car keys, and wallets, but they still want those things by their side. Why not give them a solution to this issue with a yoga bag with pockets that also acts as a mat!
Get to Mastering the Art of Self Care, download your checklist now!
3. Kettlebells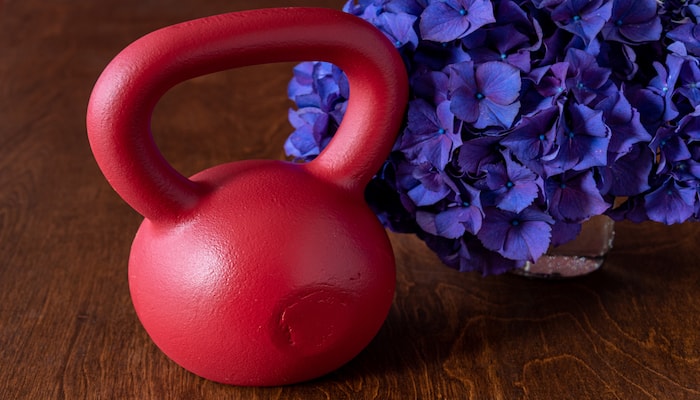 An all-in-one gym at home. Your friend doesn't even have to waste time commuting, or maybe they're the type who doesn't particularly like being around so many people who may or may not be judging them.
Kettlebells make for a diverse workout that you can change up and increase the intensity of while you're getting fitter and stronger. They target strength, power, and endurance when it comes to training and are a fantastic option for the fitness freak in your life.
4. Fitness Tracker
Wearable tech has been the hottest fitness trend in the past couple of years. It's even motivating people who scoffed at working out regularly to meet daily goals and go the extra mile to take the stairs to stay on top and achieve more.
If your friend doesn't have one yet, even though he or she is constantly in the gym or running outdoors, you should have a look at getting him or her a Fitbit or similar device. Fitness trackers will help them track their workout and manage progress, which makes daily training that little bit easier.
5. DNAfit
Seems like your friend has all the gym gadgets and don't need anything more?
Well here's something they will definitely appreciate. Genetic tests for fitness and nutrition help to adjust training and nutrition in order to increase effectiveness of training.
DNAfit's Health Fit is the ultimate genetics test that offers bespoke nutrition and fitness information that is grounded in the science of genetics. It makes for an amazing gift because it's something new that not everyone else has (yet) and will allow them to reach their potential faster and easier.
Stay up to date with the latest tips, trends and advice from the DNAfit wellness team. Subscribe to our monthly newsletter, and we'll send you more helpful content straight to your inbox! Just fill in the form below. 👇