There is an old saying among golfers - "Golf is a beautiful walk spoiled by a small white ball." While mostly true, depending upon your skill level (and ability to manage any anger issues), the health benefits of teeing it up greatly exceed the downsides.
Whether you opt to ride through your round in the comfort of a golf cart or choose to trek through your 18 holes on foot, there are tonnes of health benefits of regularly hitting the links.
Physical Health Benefits
There's evidence that longevity, and reducing risk factors for stroke and heart disease are associated with a regular play on the golf course. The repetitive need for strength and balance needed for a golf swing can also improve those factors as we age.
A study conducted in 2006 found that, on average, a golfer walking 18 holes of golf will take 12,000 steps to complete the round, far exceeding the recommended daily amount of steps recommended for a healthy daily routine. But, you've got to wear the most comfortable golf shoes so your feet won't swell.
Another study conducted by a Swedish group evaluated 300,000 golfers of all ages, genders and socio-economic levels, and estimated that those who golfed lived five years longer than those who do not play golf. There is additional evidence that golf can play a role in preventing and treating many chronic diseases, and through regular play can strengthen bones and improve cardiovascular rates. But, make sure to choose the right golf club when you play.
Heart Health
Everyone knows that exercise helps to get the blood flowing and pumping to your heart. The moderate level of intense physical activity required playing golf, such as walking, carrying a bag and the number of swings (again, depending upon your skill level), increases heart rates and blood flow resulting in enhanced brain stimulation, improving balance and resulting in a more healthy heart.
The positive effects on reducing blood pressure and harmful cholesterol can be found after a good round of golf, as well. In fact, a Norwegian Golf Federation study found that during an average two-to-five hour period during an 18-hole round, a player will have an average heart rate of 100 beats per minute.
Sleep Benefits
The benefit of fresh air and exercise on a regular basis can also be a perfect combination to help bring about that perfect night's sleep, so the trip to the course may be a good remedy for those sleepless nights.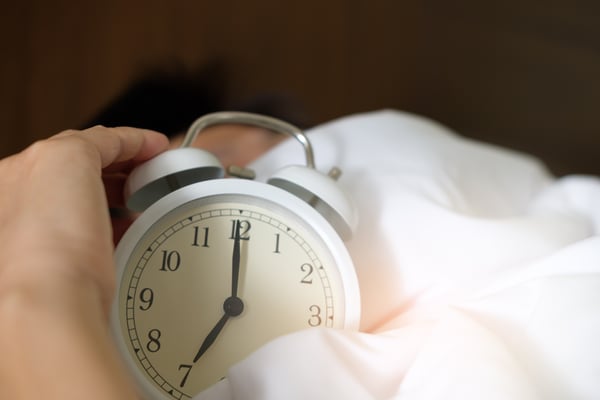 Mental Health Benefits
Golf's benefit to our health isn't limited to physical health, and, in fact, the psychological benefits to the game are many. They include reduced anxiety, social interaction, reduced depression, lower stress, and longer life expectancy.
Read more about the benefits of exercise for positive mental health.
Reduced Anxiety
Former chief medical officer of the European Tour, Roger Hawkes, co-authored a study citing golf as a means to better overall health, including mental health. "Social interaction is the risk factor which has been undervalued," Hawkes told CNN. "Mental health is a big thing in this day and age, and moderate physical activity is associated with a reduction in anxiety and a reduction in depression."
That same report found similar results to the previously referenced 2009 Swedish study that found that golfers can expect an "increase in life expectancy of about five years."
Beneficial Social Interaction
Golf can be a great way to keep in touch with friends as well as an opportunity to meet new people. There are many social benefits to the game, being a less intense or competitive sport the likes of basketball, soccer or other interactive sports. Golf allows for a lot of downtime between actual action. Walking down the fairway or riding to the next shot in the cart, allows for interacting with fellow golfers, increasing the socially enjoyable aspect of the game.
Reduced Depression and Stress
There are plenty of studies discussing the effects of exercise producing endorphins and improving people's moods, but there are also studies that show even non-rigorous exercise, like golf, can have the same effects and help your mental state.
Scientific American covered an Australian study by Kristiann Heesch, that found women battling depression who averaged two and a half hours of moderate exercise, including golf, were less affected by their depression at the end of the study than they were at the onset.
While the exercise itself is great, a 2015 study conducted by Deborah Kerr (et al) found that getting exercise outdoors, known as "green exercise" has been shown to provide stress-reduction and restoration from mental fatigue, lowering stress levels in subjects.
Discover more stress busting techniques for your wellness.
Use the Right Equipment
Choosing the correct equipment can be just as important to realise the health benefits of playing golf and the game itself. While using the right clubs for your swing is critical to improving your game, the bag you carry or the shoes you walk through the round can impact your physical health.
It's important to choose a good pair of golf shoes to provide a good foundation for your swing. Furthermore, all the walking involved requires navigating different terrains and even climate conditions while just playing a single round of golf.
For both men and women, comfort is a must, but that doesn't mean you can't find fashionable things to wear!
From the best golf club for ladies to the top-rated golf shoes, finding the right equipment with a style and look that fits your tastes is easy.
Golf bags come in a wide array of sizes and functions. Most cart bags, since they are predominantly used while riding a cart, are bulky and heavy and will hopefully only be lifted when going from the trunk to the back of the cart (or pull-cart), so their impact on the health benefits of the game should be limited.
However, walking or carrying bags require a bit more thought. Like golf shoes, most top-rated brands and models of golf bags are designed for use by both men and women.
Also, don't forget the sunscreen!
The Bottom Line... Increased Life Expectancy!
The end game is of course to live a healthier, happier and longer life. One of the top and most appreciated health effects of golf is the increase in life expectancy as a result of taking more time to enjoy life.
On the golf course reducing stress, strengthening relations and healthy exercise accomplishes all those, and it's fun too!
- Jordan Fuller, DNAfit Guest Blogger
If you're interested in finding out more about your own predispositions to any later-life health risks, you can do so with our most comprehensive DNA test, CircleDNA. Plus, you'll be able to unlock your optimal fitness potential by understanding your genetic strength profile, power capacity, injury risk and more.
About The Author: Jordan Fuller
Jordan Fuller is a golf enthusiast, expert, coach, mentor and founder of Golf Influence. He's dedicated most of his live to the sport and has had his advice published in newspapers including Golf Tips Magazine, FORE Magazine, GolfMagic and USGolfTV.