Life happens. That's a fact. Trains stop running, alarms don't always go off - and on those days, you might need an extra energy boost to help you stay sane. Our four vegan power smoothies are delicious (not to mention quick and easy) ways help you start your day on the right foot.

Self care is more that just a Millennial buzzword or a hashtag used on social media. It should be part of your daily routine, and a very important lifestyle choice at that - especially when we grapple with daily stresses and strains. Self care can wear many guises. It can be anything from soaking in a bubble bath with an activated charcoal mask on a Sunday evening to making sure you get a healthy, filling and nutritious breakfast smoothie.

Make sure you get it all this morning
We're here to talk to you about the latter. A healthy, hardy breakfast is the best way to face the day.
Every day, we're under pressure from all sides. Eating right, making good choices, keeping fit and healthy, working hard - and if you're a parent, keeping another human alive - can all be ridiculously overwhelming. We often forget to look after ourselves. And, the easiest way we neglect ourselves is by skipping breakfast.
Don't worry, we are also guilty of rolling our eyes when our mother reprimanded us about skipping breakfast. But here's the thing... she was right.
Our Wellness team created four nutritious, filling and most importantly, delicious, vegan Smoothies to help you to look after yourself properly (even on days when nothing seems to be going the way you want it to).
What's in a smoothie?
That which we fill with kale and spinach will taste just as sweet, surely? If past experience has taught you anything, we're sure you'll find that that's not entirely true. Sadly, when people think of smoothies they first think of kale, which although is really good for us can sometime resemble chewing on a bitter blade of grass.
We've created a smoothie to suit every mood
When you're feeling (and needing) a high calcium, carrot kick, our carrot cake smoothie is packed full of antioxidants, low in saturated fats and absolutely bursting with flavour.
But, if you feel you need smoothie for energy and focus, our Sweet Potato Smoothie will get the job done. This flavourful smoothie has maple syrup, cinnamon, banana and almond milk, to name but a few ingredients. It's definitely our favourite high fibre energy boost smoothie when we're in need of an extra shove in the right direction - especially on a Monday morning.
Our next filling vegan smoothie on the list may be green, but it is flavourful and high in folate and cruciferous vegetables, not to mention Vitamins A, E and C. So, if eating brown bread doesn't help us see in the dark, our great, green energy boosting smoothie definitely will!
What would a list in the month of February be without a romantic, red berry smoothie? Incomplete, that's what.
Our final vegan energy boosting smoothie, is a beautiful beetroot and berry smoothie. This cheeky smoothie is positively packed with antioxidants, folate and vitamins A,C and E. And if you happen to be a breastfeeding mum, then the rolled oats will provide a welcome boost to your milk production.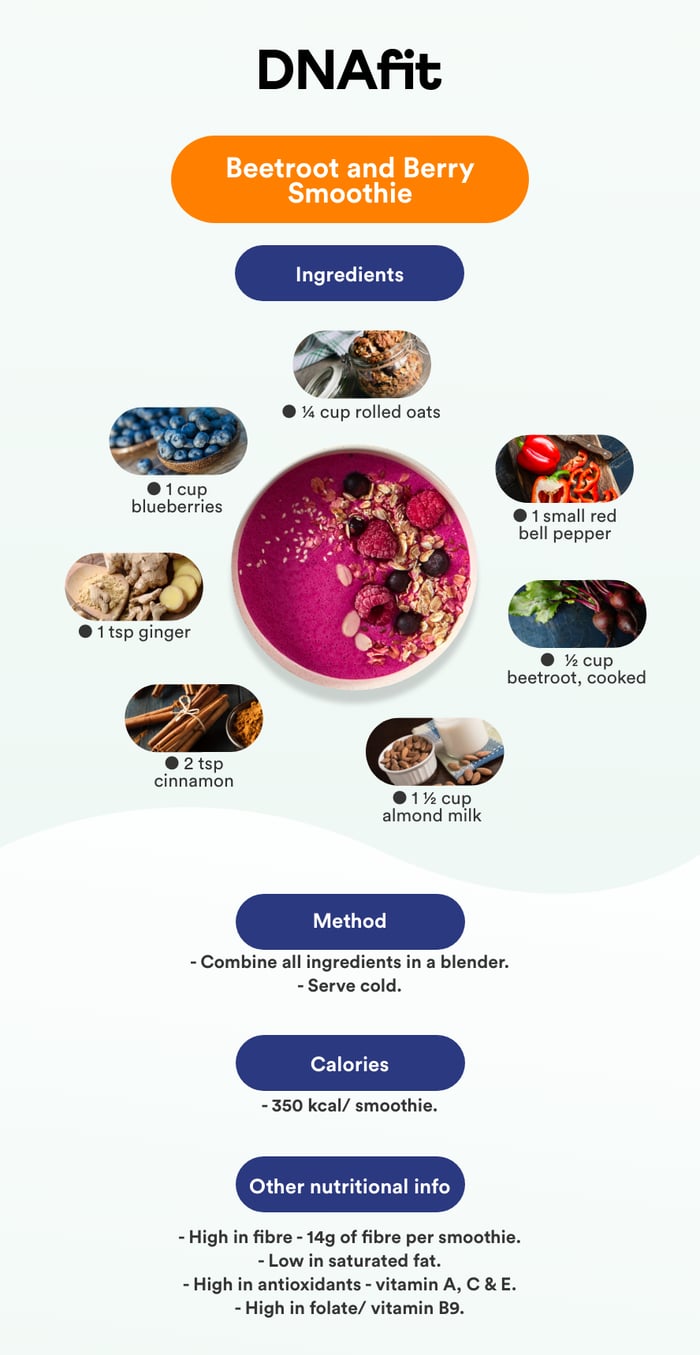 So vegan, So What?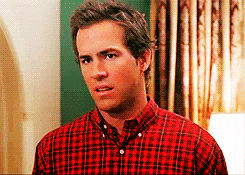 Image source: Giphy
For those of us that don't subscribe to the vegan lifestyle, we might immediately start finding excuses why these smoothies are not for us. One of the many replies we get from non-vegans is that the ingredients are too hard to find and too costly. Alternatively, they don't want the hassle of trying to cook a vegan meal, 'it's too hard' or 'too tricky'. There are others who think that a vegan diet consists of crunching on carrot sticks and permanently feeling hungry. We can assure you this in not the case.
Please don't let the use of the word vegan put you off. Each ingredient is readily available in your supermarket, in fact, we're sure that the farthest you'll have to travel will be your local health store.
Each of these energising vegan smoothies has been created to keep you fuller for longer. They'll give you a boost of energy that will kick off your morning and last you throughout your day - or, at the very least, until you can enjoy lunch. In fact, our energy boost smoothies are packed full of flavour and fresh ingredients that even the most stalwart, picky eaters come back for more.
Benefits of Starting your day with a vegan smoothie
Now, you might be sitting there thinking to yourself, sure, these sound amazing and I do want to make more of an effort to take care of myself, but why should I make myself a smoothie in the morning? Smoothies, and other liquid meals such as soups, can keep you fuller for longer.
Sipping on a smoothie will also take up less time in the morning. Meaning you can meditate for an extra fifteen minutes, or practice that yoga pose you've been having trouble with. You could even get another set of squats in at the gym. Essentially, a smoothie slots easily into our busy schedules but still allows us to take care of ourselves properly.
A smoothie also makes a great post-workout drink. They're filled with everything your body needs after an intense gym session. And, each of our smoothies has fewer than 400 calories - which means they are the perfect smoothies for weight-loss, while still making sure your body receives all the nutrients required daily. They're also the very epitome of fast food (yes, you can make healthy food fast 😉) as you can most definitely enjoy them 'on-the-move.'
We think it's safe to say that we won't rely on our morning dose of caffeine anymore. These vegan smoothies sound and taste great! If you're the type of person who likes to snooze your alarm in the morning you might want to prepare these the night before.
Don't forget, making sure you are eating properly and taking care of yourself by starting the day with a healthy breakfast is a great way of ensuring that self care becomes a part of your daily routine. It's integral in maintaining a healthy brain, body and belly.
Download our checklist, Mastering the art of self care, for some great tips to help you remember to stop and smell the roses.
Stay up to date with the latest tips, trends and advice from the DNAfit wellness team. Subscribe to our monthly newsletter, and we'll send you more helpful content straight to your inbox! Just fill in the form below. 👇